Sedona, AZ (Feb. 13, 2018) What is more romantic than some Latin Love Songs? Food, fun and music might be at the top of the list. Come see hear and taste and see the difference at Sound Bites Grill this week as Valentine's Day kicks off the week with some great musical talent and fun food fare.
On Feb 14th with the Eric Miller Trio performing from 6-9pm. Eric Miller is an incredible Jazz Guitarist, Singer/Songwriter and music producer. Eric has traveled all over the world studying flamenco and performing music. He will be joined with Troy Perkins on bass and Ed Barattini on drums. This is a night for dinner and dancing with the one you love with a Latin Flare.
If you are seriously single you can still enjoy the fun. The night starts off at 5pm with Wineaux Wednesday (a weekly social wine tasting tradition at Sound Bites Grill). This week's wine tasting will included some rose bubbly and chocolate wine. In addition there will be a chocolate Fondue station, an aphrodisiac tasting board, a Lady Killer Martini and Man Eater Cocktail.
Thursday Night Feb 15th, Eric Miller is joined by his father Robin Miller for a great father and son duo from 6-9pm. The evening is called Chill on the Hill. If you are on a budget this is a great night because there is no cover and Sound Bites Grill offers bottomless pasta for only $14.95.
Friday February 16th The Darius Lux Trio performs from 7-10pm. Darius performs original music as well as covers. Born in England, and now residing in Arizona, Darius has made a name for himself. Darius is a multi-instrumentalist, singer and songwriter with an incredible voice. There is a $10 cover to enjoy the band in the show room at Sound Bites Grill. If you choose to dine out of the show room in the main dining room or patio you will be able to hear the music.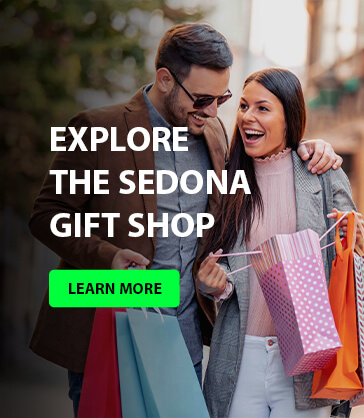 Saturday Night Feb 17th continue the romance with world renown Flamenco and Classical Guitarist
Esteban who will be performing his Valentines Concert from 7-9pm. Esteban performs with his daughter Teresa Joy on Violin, Joe Morris on drums and Raul Yanez.
As artist in residence here in Sedona, Esteban claims…. "Sound Bites Grill is my favorite venue to perform in." Sedona is special to him and Sound Bites show room always him to connect with his fans in a much more intimate setting than in a stadium of 1000 people. This concert will feature his most romantic love songs in addition to some of your old favorites.
Tickets for the Esteban concert start at $59 and go up to VIP tickets for $149 (first two rows and includes a 4 course meal). Esteban does perform monthly in Sedona so if you miss this concert you may check out the calendar for his return.
Sunday Night Feb 18th you will feel the romance with music by "The Classics". This is a local Jazz Quartet featuring Jeanie Carroll on vocals, Steve Douglas on Bass, Eric Williams on piano and George Bein on drums. The band will be performing classic standards and American songbook from 6-9pm. There is no cover to enjoy the music. A dinner reservation is required to reserve a table.
Sound Bites Grill is located at the Hyatt Pinon Pointe shops in uptown Sedona. They are open for lunch and dinner daily at 11:30am. They serve until 9pm every night and until 10pm on Friday and Saturday evenings. The entertainment restaurant's show room may or may not have a cover to sit in depending on the performance. Call 928-282-2713 or www.SoundBitesGrill for more info, reservations or tickets.
When: Feb 14 to Feb 18, 2018
What: Romantic Music
Where: Sound Bites Grill Show Room 101 N Hwy 89a Sedona AZ, 86336 at Hyatt Pinon Pointe Shops Uptown Sedona. Cross Street Hwy 179
More Info: 928-282-2713 • soundbitesgrill.com