Verde Valley AZ (March 12, 2015) – Registration is now open for the 13th Annual Arizona Historic Preservation Conference will take place May 13-15, 2015 on the campus of Northern Arizona University in Flagstaff, emphasizing the theme "Paths to Preservation."
The Arizona State Historic Preservation Office, the Arizona Preservation Foundation, Arizona State Parks, and the City of Flagstaff invite you to join them at the 13th Annual Arizona Historic Preservation Conference. The goal of the conference is to bring together preservationists from around the Southwest to exchange ideas and success stories, to share perspectives and solutions to preservation issues, and to foster cooperation between the diverse Arizona preservation communities. This conference provides valuable training and development opportunities for members of the historic preservation community in fields such as city planning, architecture, archaeology, education, consulting, design, construction, contracting, land development, and many others.
This year's conference will feature a number of exciting session topics of interest to archaeologists and general historic preservationists, including:
• Recent Middle Archaic and Early Agricultural Period Research in Southern Arizona
• Tribal Values and Cultural Landscapes
• Managed Wildfires – A Remarkably Effective Tool in Historic Preservation on the Kaibab National Forest
• Evaluating the Significance of Historical Sites in Arizona
• Reuse of Arizona's Red Light Districts
• Grant Writing Boot Camp for Historic Preservation
• Restoring Lowell Observatory's 118-Year Old Clark Telescope
• Constitutional Law for Historic Preservationists
• Rehabilitation of the Mid-Century Modern Painted Desert Community Complex at Petrified Forest National Park
• Creating a Market for Preservation – The Homes of Tucson Builder Tom Gist
• 1956 Grand Canyon TWA-United Airlines Aviation Accident Site
• Drivers for Re-establishing Resilient Communities – Phoenix's Warehouse District, A Case Study
The 2015 conference also features a Tribal Consultation Work Session entitled "Working Session: Government-to-Government Consultation" that will take place May 12-13, 2015 at the Du Bois Center on NAU's campus. The consultation work session is free to attend. Registrations may be processed separately or may be added to the historic preservation conference package. For information regarding the Tribal Consultation Work Session, please visit .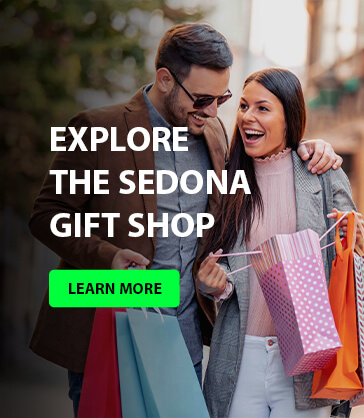 Off-site activities include a Pre-Conference Networking Reception at The Weatherford Hotel on Wednesday, May 13, as well as a Conference Welcome Reception at the Museum of Northern Arizona on Thursday, May 14. Various tours and activities are available to conference participants on Saturday May 16 in and around Flagstaff's most historic sites including a self-driving tour and hike through Picture Canyon, a self-driving tour to Homolovi State Park, a Winslow Arts Trust Walking Tour, and a walking tour of Apollo Lunar Testing Sites in Flagstaff's Sunnyside Community. Registration is required for these activities that are free for conference attendees and their guests.
The conference is developed and underwritten in part by Arizona State Parks, the State Historic Preservation Office, the National Park Service, the City of Flagstaff, the Arizona Preservation Foundation, the Governor's Archaeology Advisory Commission, the Arizona Archaeological Council, Arizona Lottery, Statistical Research Inc., Spectra Company, Archaeological Consulting Services Ltd., Concord General Contracting, Logan Simpson Design Inc., University of Arizona Heritage Conservation Certificate Program, Desert Archaeology Inc., Vintage Partners, The Digital Archaeological Record (tDAR), the Florence Preservation Foundation, HistoricStreetscapes PLLC, City of Tempe, Otwell Associates Architects, Rio Salado Foundation, Reina Design Studio, Verde Valley Archaeology Center, Tucson Historic Preservation Foundation, Mesa Preservation Foundation, Western Chapter Association for Preservation Technology, eCivis, and Local First Arizona.
Early registration fees begin at $200.00 for the two- or three-day historic preservation conference. The deadline to receive early registration discounts is February 28, 2015. Undergraduate or Graduate Student registration fees are $100.00. Registration fees do not include travel or accommodations.
The conference actively seeks sponsors and financial partners who have a vested interest in the historic preservation movement and industry. For sponsorship and partnership information, please contact questions@azpreservation.com. The deadline to become a sponsor, advertiser, or exhibitor is March 1, 2015. Also visit www.facebook.com/AzHistoricPreservationConference and Twitter #AZPreservation for continual newsfeeds.