Sedona AZ (November 5, 2018) – Red Earth Theatre returns to Tlaquepaque on 7.30pm on Thursday November 15th with a special 'Gratitude Show' in the Chapel at the Patio de la Camilla, a collage-piece of poetry, prose, music and thoughts about gratitude drawn from a variety of cultures and eras, and featuring many of Red Earth Theatre's regular performers and some new faces.
Performers include Sandi Schenholm, Carmen Bedoya, Connie Patrick, Janie Rian, Joan Westmoreland, Terra Shelman, Cathy Ransom, Nancy Melmon, Kate Hawkes, Dave Belkiewitz, Dylan Marshall, Michael Cosentino, Murray Archimedes and musicians Jeanie Carroll, Riley Whitaker, Steve Keiffer and Leah Bee.
Back in July, Wendy Lippman (Tlaquepaque owner and property manager) and Kate Hawkes (Red Earth's Producing Artistic Director) got together to add live theatre to the current roster of live music and other events. The third Thursday of each month brings a series of simple stripped-down theatrical performances, featuring local performers and a variety of live forms. Future dates include: Dec 20 – a new take on 'A Christmas Carol' and in 2019 in Jan 17, Feb 14, March 14, April 18, May 16 and June 20. If you are a theatre performer with an idea for a show please contact Red Earth Theatre at info@redearththeatre.org or by phone at 938-399-0997.
A nonprofit company founded in 2013, Red Earth Theatre provides a platform to inspire and nurture many voices through live performance, and encourages dialogue exploring the human experience in our diverse communities throughout the Verde Valley. Producing new work, old favorites, reader's theatre and working collaboratively with many organizations to include the performing arts in creative forms, Red Earth Theatre aims to provide opportunity for everyone to experience live performance.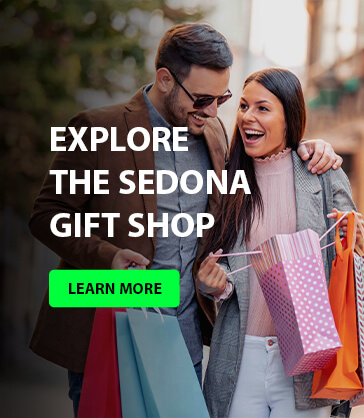 'The Gratitude Show' is a heartfelt collection of thoughts considering gratitude. Featuring original pieces from our local community of creators including Murray Archimedes, Janie Rian, Constance Patrick, Nancy Ruby, Dylan Marshall, Tiana Hood, Kate Hawkes and Liz Hargrove it includes writing from others including Billy Collins, Ann Lamont, Elizabeth Alexander and Blanco Valera. Threaded through the show are quotes from A.A. Milne (Piglet), Hafiz, Confucius, Buddha, Oliver Sacks and Lao-Tzu. Songs will include 'Gracias a la Vida' (Violetta Para), an old folk song from Haiti 'Merci Bon Dieu' and you are invited to sing with us on Louis Armstrong's 'What A Wonderful World'.
 "If the only prayer you said in your whole life was, 'thank you', that would suffice." (Meister Eckhart.)
With this as a starting point, have a meal at one of the local restaurants, pick up a cup of something warm, dress cozily and join us to share music, poetry and prose as we gather together in the Chapel in gratitude for all that we share, have and love at 7.30pm on Thursday November 15th. We also ask that you bring something for our homeless population that will assist them through the coming cold months.
What: 'The Gratitude Show '- Red Earth at Tlaquepaque
When: Thursday, November 15th, 7.30pm
Where: Tlaquepaque, the Chapel, at the Patio de la Camilla.
Suggested $10, and please bring a donation for our homeless population (warm clothing, socks, toiletries etc)
More information at www.redearththeatre. org