Sedona AZ (September 10, 2018) – Red Earth Theatre is thrilled to be bringing live theatre back to the beautiful arches of Tlaquepaque beginning at 7.30pm on Thursday September 20th at the Patio de las Campanas.  'Art-Words' is a collage-piece of poetry, prose, theatre, music and thoughts about art drawn from a variety of cultures and eras, and featuring many of Red Earth Theatre's regular performers.
Wendy Lippman (Tlaquepaque owner and property manager) and Kate Hawkes (Red Earth's Producing Artistic Director) sat down one day and brainstormed how to get some regular theatre orientated performance back to Tlaquepaque, adding to the current roster of live music and other events. The third Thursday of each month was open so they decided to go with those dates and offer a series of simple stripped down theatrical performances, featuring local performers and a variety of live forms.
Performances will include a range of spoken word materials from short plays, scenes, monologues, poetry, improv, music, dance and live art.  Future dates include: Oct 18– Scenes from 'Steel Magnolias', Nov 15 – A Gratitude Special, and Dec 20 – a new take on 'A Christmas Carol'. Dates in 2019 include Jan 17, Feb 14, March 14, April 18, May 16 and June 20. If you are a theatre performer with an idea please contact Red Earth Theatre at info@redearththeatre.org or by phone at 938-399-0997.
A nonprofit company founded in 2013, Red Earth Theatre provides a platform to inspire and nurture many voices through live performance, and encourages dialogue exploring the human experience in our diverse communities throughout the Verde Valley. Producing new work, old favorites, reader's theatre and working collaboratively with many organizations to include the performing arts in creative forms, Red Earth Theatre aims to provide opportunity for everyone to experience live performance.
'Art-Words' is a glorious gallery of words considering art. Look for a scene from ART (by Yasmina Reza) with Dylan Marshall, Larry Cohen and Dave Belkiewitz, 'Mona Lisa' sung by Sadiqah Miller  'Sunday In the Park With George' (title song) from Jeanie Carroll, 'Starry Night' performed by Riley Whitaker, original poetry from Mary Heyborne, Sarah Ann Leslie and a story from Gary Every.
Readings also include poems by Billy Collins, William Carlos Williams and Anne Sexton and a conversation between George and Jerry (Seinfeld). Hear what people say about art including the artists themselves. Readers include Shaerie Richards, Lisa Glinsky, Sandi Schenholm, Tiffany Grimm, Gail Grove, Cathy Ransom, Mitchell McDermott, Kevin MacDormott, Phil Oberholzer and Mike Cosentino.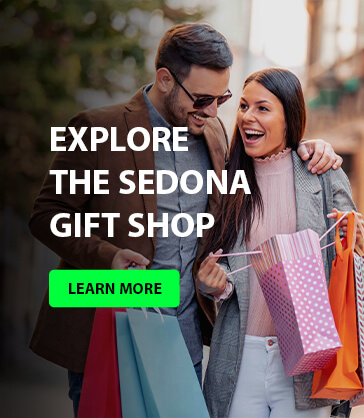 Thrilled to be playing with the Tlaquepaque community and inspired by all the creativity there, Red Earth looks forward to seeing you at the first outdoor performance on September 20th with 'Art-Words' at 7.30pm. Have dinner at one of the nearby restaurants, bring a wrap and enjoy the show at the Patio de las Campanas, behind the fountain in front of El Rincon Restaurant. 
What: 'Art-Words' – Red Earth at Tlaquepaque
When: Thursday, September 20th, 7.30pm
Where: Tlaquepaque, Patio de las Campanas, (on the creek side)
Suggested donation $10 
More information at www.redearththeatre. org