Sedona AZ (August 18, 2016) – On Friday, August 26 at 5 pm the Pumphouse Poetry and Prose Project will present staged readings of two ten minute plays by local playwrights Mary Heyborne and Martha Entin.  Musical entertainment will be provided by Devin Angelet and J.R. Robusto.  Pumphouse Poetry and Prose events take place in Sedona on the southernmost end of the Creekside Plaza parking lot on the steps of the historic Hart Pumphouse beneath the shade of the giant sycamore trees.
The first play to be presented will be Mary Heyborne's "Sorting Out".  Mary Heyborne, a longtime resident of Sedona, is probably best known as a professional potter and poet, but in 2008, she added playwriting to her resume when the first of four of her short plays was produced in Scottsdale as part of the Arizona Women's Theatre Company's Pandora Festival.  Since then she has had three other plays presented by this group in Scottsdale and Mesa, and a couple of them have had repeat performances.  Two years ago the Pumphouse Prose and Poetry Project presented two of these short plays. 
Poetry and theatre have been great loves of Mary since childhood when she began producing neighborhood plays and—as she later discovered when going through her mother's effects after her death—wrote poetry on all the birthday, Mother's Day and Christmas cards she sent.
Mary won an award in a college poetry contest but did not enter other competitions nor submit work for publication until long afterwards.  In the past several years her poetry has received prestigious awards and appeared in numerous magazines, journals, and anthologies, and her four full-length books of poetry—Who'll Pick the Morning Rose?, Ephemerons, Words and Other Lovers, and Connections—grace bookshelves and nightstands across the country and beyond.
Mary is a frequent reader at poetry venues throughout Northern Arizona and the founder of Poets Corner at Sedona Arts Center.  In 2006, she dedicated this favored spot to "the creation, presentation, and the celebration of poetry."  She is a firm supporter of Sedona's Pumphouse Prose and Poetry Project and in 2012 was honored to receive their first annual Christopher Lane Award, given "in recognition of her contribution to the literary life of Northern Arizona."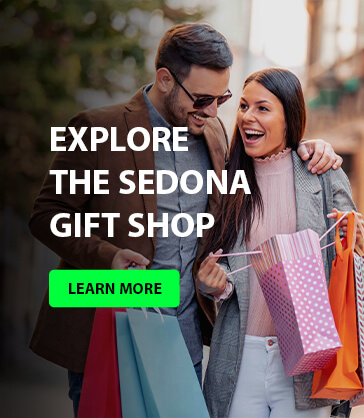 The cast of sorting out features painter Sharon V. Porter.  Not only are Sharon's paintings found on display across the Verde Valley but this is her second time starring in a Pumphouse Project theatrical production.  Pianist, composer and Steinway artist Louis Landon will once again lend his considerable talents to the show as he performs the role of Jim.  Prolific and amazing painter Rose Moon will play the role of Natalie.  Gary Every will play the role of Gary Edwards as well as the doorbell.
Martha Entin, author of the evening's second ten minute play "Soul Tattoo", is a poet, artist, teacher, and finds great joy in sharing words that inspire. She has read her poetry numerous times at Sedona Art Center Visual Poets and Poet's Corner and many Pump House Poetry events. Martha is part of the Wild Women Writers of Sedona and teaches a creative writing class at OLLI called "Writing Our Way to Happiness."  "Soul Tattoo" is a tender story, that looks at the love and struggles that bring us together, and the family patterns imprinted in us.
Acting in the play are the wonderful Nichole Garrison, Linda Damita, and Mike Cosentino.  Nichole Garrison has spent the past twenty years as a professional theatre educator, director, actress and playwright.  She is the owner and Artistic Director of Sedona's newest theater company – Take Flight Repertory Theater.  Linda Damita has been performing since her childhood and professionally and on stage and screen since her teens.  She is the Owner/ Production manager for Tre Visio Productions, an ambient and intelligent lighting company for live performance in Sedona and she is also a founding member and actress with Red Earth Theatre.  Mike Cosentino attempted humane English teaching to local high school and community college students for decades.  He measures his success by how many free drinks his former students buy for him.
Devin Angelet attended the prestigious Berklee College of Music before moving to the Verde Valley in 2013.  She can often be found wowing the crowd on Tuesday nights at the open mic at Chae's Coffee Plus, performing jazz standards and pop tunes.  She lists her influences as Frank Sinatra, Chet Baker, Amy Winehouse, and the Beatles.  For this Pumphouse event Ms. Angelet will perform with local legend J. R. Robusto.  Robusto has been performing around the Verde Valley for years and is famous his lightning fast fingers and other musical gifts.
Pumphouse Poetry and Prose Project is pleased to announce that on Friday, August 26th at 5 pm they will be presenting two ten minute plays "Sorting Out" by Mary Heyborne and "Soul Tattoo" by Martha Entin.  Refreshing beverages will be provided by Trailhead Tea and delicious snacks come from Mother Saatchi's Books and Gifts.  Ann Fabricant of Cocopah North is one of the founders of Pumphouse Poetry and Prose Project.  Award winning poet Elizabeth Oakes is an invaluable member of the Pumphouse board.  Many thanks to sound engineer Gary Scott.  Pumphouse events are hosted by Gary Every.