Sedona AZ (August 17, 2017) – On Friday August 25th at 5 pm the Pumphouse Poetry and Project is pleased to announce that two professors from Northern Arizona University will drive down from Flagstaff to share their literary talents at the Sedona library.  Nicole Walker and Lawrence Lenhart have both received national acclaim for their words and prose.  The Pumphouse Poetry and Prose Project is thrilled to present two authors of such skill and prominence.  The show will also feature musical performances by local favorite Devin Angelet.
Lawrence Lenhart studied writing at the University of Pittsburgh and holds an MFA from The University of Arizona. His essay collection, THE WELL-STOCKED AND GILDED CAGE, was published in 2016 (Outpost19). His prose appears in Alaska Quarterly Review, Conjunctions, Chicago Review, Creative Nonfiction, Fourth Genre, Greensboro Review, Gulf Coast, Passages North, Prairie Schooner, Western Humanities Review, and elsewhere. He is a professor of fiction and nonfiction at Northern Arizona University and reviews editor of DIAGRAM. His current projects include SOMEONE TOOK THE WORDS TO MY SONG, a book of hybrid fictions about the 39 small island states most prone to coastal erosion, and BACKVALLEY FERRETS, a book-length essay about the rewilding of the black-footed ferret to the Colorado Plateau.
Nicole Walker is the author of two forthcoming books SUSTAINABILITY: A LOVE STORY and MICROCOSMOLOGY.  Her previous books include EGG, MICROGRAMS, QUENCH YOUR THIRST WITH SALT, and THIS NOISY EGG.  She also edited BENDING GENRE with Margot Singer. She's nonfiction editor at DIAGRAM and Associate Professor at Northern Arizona University in Flagstaff, Arizona where it rains like the Pacific Northwest, but only in July.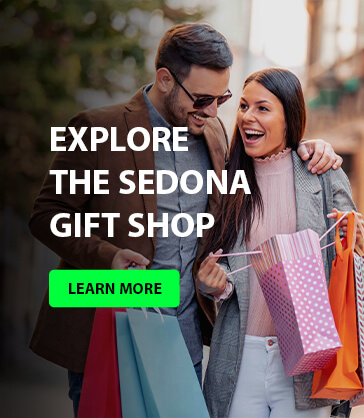 Five of the essays in Lenhrat's book THE WELL STOCKED AND GILDED CAGE earned recognition from Year's Best Creative Nonfiction.  Walker's newest book was published by the prestigious Bloomsbury Press.  One can understand why The Pumphouse Poetry and Prose Project is thrilled to be presenting two emerging authors of such national acclaim.
The event will also showcase the musical talents of local favorite Devin Angelet. Ms. Angelet has been wowing crowds across the Verde Valley since her arrival, including previous Pumphouse Poetry and Prose shows as well as stunning performances at the Sedona library.  A former student at Berklee College of Music the charismatic Ms. Angelet brings touches of pop, rock, soul and jazz improvisation to her music.
The Pumphouse Poetry and Prose Project is thrilled to present such top notch talent at this month's show and won't you please join us at the Sedona library Friday, August 25th at 5pm.  The Pumphouse Project would not be possible without the support and assistance of award winning poet Elizabeth Oakes.  Gary Scott has also been known to lend a hand with whatever needs doing.  The Pumphouse Poetry and Prose Project would like to thank Virgina Volkman and the Sedona library for providing us a temporary home.  Pumphouse Poetry events are hosted by Gary Every.