Sedona AZ (June 20, 2017) – At 8:45 am, Tuesday, June 20, 2017, Sedona Fire District (SFD) emergency crews were dispatched to a hot air balloon fire. Upon arrival, Battalion Chief Dave Cochrane observed a fully involved vehicle and trailer loaded with a hot air balloon and propane tanks. The vehicle was parked on Dry Creek Rd. and fire was beginning to spread to nearby brush. As engine crews arrived on scene, BC Cochrane called for an additional fire engine and directed the fire attack. A quick response by SFD firefighters extinguished the blaze and prevented the fire from igniting the surrounding trees and brush.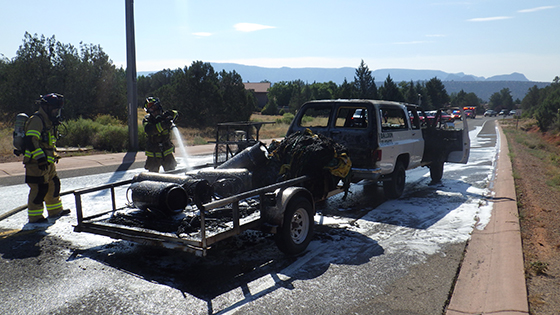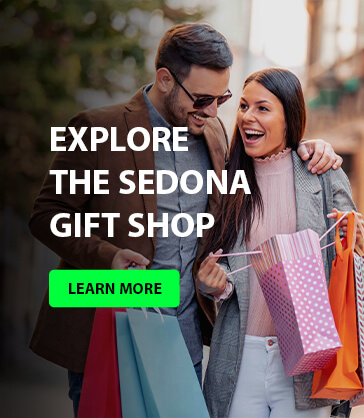 The fire is under investigation, but preliminary indications are that an undetermined source caused a spark during fueling operations which ignited the propane. "The balloon pilot was filling the propane tanks when he heard an unusual noise and saw a plume of fire venting from one of the propane tanks," said Fire Marshal Jon Davis, "He was able to get in the vehicle and drive it out of the driveway onto the road. By moving the vehicle away from the vegetation near the propane refueling tank, the driver undoubtedly prevented what could have been a much larger fire."
Fire Investigator Rick Evans commented, "Unfortunately the balloon pilot suffered some burns on his arms while trying to extinguish the fire and was transported to Sedona Emergency Center. Incidents like this really highlight the importance of following safe fueling practices at all times."
The vehicle, trailer, balloon and other equipment were a total loss estimated at $35,000. No other injuries were reported.