Sedona AZ (March 4, 2014) – Jennifer Epperson, Sedona visual artist and self-proclaimed art agitator, has completed a portrait of Beth Kingsley Hawkins, owner of Sedona Hummingbird Gallery. Beth is an artist, Reiki Master and a music psychotherapist.
The portrait is a gift from her husband Ross Hawkins, founder of the annual Sedona Hummingbird Festival. Ross was the winner of a door prize at the 2013 "Good Morning Sedona " Chamber of Commerce breakfast mixer. Ms Epperson, whose practice is in uptown Sedona, offered the opportunity to have a portrait done as a door prize.
Ms Epperson says, "It was my pleasure to meet Ross for the first time at the Chamber breakfast. His decided to have the portrait of his wife so I met Beth and began discussing my approach. As a fellow artist, she appreciates and understands the mystery of creativity. I have been working on a new process and was keen to try it with a portrait. Portraits are very personal, to the subject and the artist. It is necessary and part of the process for me to get to know someone before I attempt to create my vision of them".
  "When I first set eyes on my portrait, I was very moved and all I could say was WOW!   It feels like a portrait of my soul," said Ms. Hawkins. " I didn't know what approach Jennifer would take, and it surpassed all my expectations.  It was like a personal reading in a way – with much symbolic meaning.  She intuitively included the blue butterfly motif without knowing that butterflies have been important in my life:  a butterfly landed on my veil at our wedding and my grandsons still call me MomMom Butterfly.  There is a quality of agelessness to my face in the picture that I love.  I feel so blessed to have experienced her talent first hand. This treasure can be viewed at my gallery in the Village of Oak Creek and in March at Jennifer's library presentation.  Anyone would be lucky to have Jennifer create a portrait for them."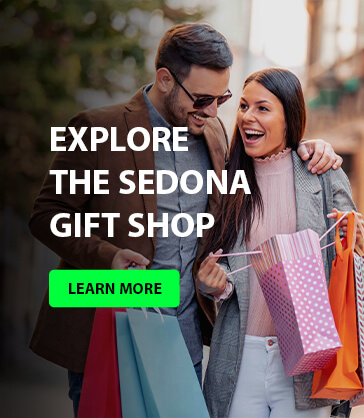 Portraits are only one genre done by Ms. Epperson. The human body is the primary visual content of her work. The body is used as symbol to consider a particular point of view. "Sometimes people ask me what my work is about, and I tell them sex and the human psyche. That usually discourages a casual conversation! My work can be provocative, and is not for everyone. Sometimes I enjoy just beauty, but mostly I like exploring difficult issues, and the results can shock the viewer." She is currently working on a nude series and a series of portraits of women as birds.
Ms. Epperson will present "What Is Art" a presentation that challenges the audience to explore their views on the question, on March 15 at 10:00 AM at Sedona Public Library, sponsored by Integral Sedona.  It is open to the public.
Ms. Epperson is the founder of Imagiventure Foundation, an organization that uses art to create community. Imagiventure Foundation has sponsored  "A Place for Art", a presentation and discussion of the importance of placemaking in community, and the very successful and topical "Guns/Children" Exhibition in 2013.