Sedona AZ (April 19, 2018) – On Friday April 27th at 5pm at the Sedona Library the Poetry and Prose Project will present a classic poetry show.  Performers will read their favorite "classic" poem.  These shows are usually fast paced and electric, bringing a good and lively audience.  Some of the presenters will include Sedona's most famous artists and writers including Honshin and Jim Bishop.  Other reader will include emerging writers and just regular people who want to share some of their favorite words and ideas.
April is National Poetry Month and the Poetry and Prose Project wants to celebrate with a special show presenting words in verse.  It was Elizabeth "Libby" Oakes who realized that when you ask someone what is their favorite poem, almost everybody has an answer.  Even more important, when you give someone a chance to present their favorite poem to an audience they usually bring their best to the microphone, wanting to do their poem proud and reveal why this poem is so important to them.
Readers for this show will include emerging writer Tanya Marcy, playwright Martha Entin as well as poet and dancer Janice Carter. Artists more famous around town for their visual works such as Honshin and Rose Moon will present the words which inspire them. Jazz singer, author inspirational speaker Eve Moffatt will read a poem from a play.  Jawn Mckinley wowed the crowd with Wordsworth's poem Daffodils last year and can't wait to see what she reads this year.  Rock and rollers Tim Young and Gary Scott will each share a poem.  Gary will read John Keats and Tim will share some Sylvia Plath.  Maleita will read a Wendell Berry poem.  Linda Tenn will read Robert Frost.  The energetic hub of Red Earth Theater, Kate Hawkes will share one of the tall tales of AB Banjo Patterson from her native Australia.  Pretty poet Paula will read Pable Neruda's poem The Queen.  Amateur Neruda scholar Louis Michalski will read a Neruda poem in both English and Spanish.  James Bishop, tall tower among Sedona authors; books, movies, and magazines will share two poems.  Rough and ready Randy Petty will take his turn at the microphone.  Melanie Lee, author of At Wisdom's Edge, a story of her spiritual growth in Sedona.  Dreadlocked hipster chick from the Bay Area, Sondraya will introduce us to the words of Sonia Suarez.  Last year Michia Casebier had the audience rolling with laughter during her performance of a Robert Service poem and this year wants to drastically change gears with a reading of Rimbaud.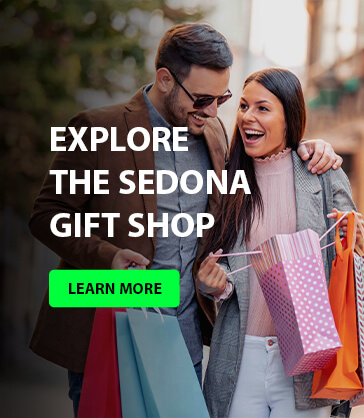 Selecting a musical guest for this special show was not easy.  Finally the organizing committee of the Poetry and Prose Project settled on See Bliss.  The style of See Bliss can most easily be called Soulful Jazzy Folk, presented with poetic lyrics and a soulful fluid voice, inspired most deeply by Van Morrison, Janis Joplin, and her folk music familial roots. While See is most known in Sedona for her first instrument, Saxophone, folk and jazz guitar closely follow. She was trained in symphonic band, jazz, and then truly found her roots in jam bands.  Her song writing is reflective of her eclectic taste in music, life and people, and her lyrical musings will gift the audience a journey – from love ballads, to inspirations from the natural world, and upbeat, inspiring songs about life and learning to do it right.  She is thrilled to open Friday night's free poetry event at the library with soft acoustic guitar and some of her most poetic original pieces to set the vibe for an evening of auditory Bliss.
Won't you join us Friday April 27th at 5pm at the Sedona Public Library when the Poetry and Prose Project presents a classical poetry show featuring people's favorite poems.  Authors will include Maya Angelou, John Keats, Pablo Neruda, Ogden Nash, Robert Frost, Greek mythology, Billy Collins and the words of Verlaine.  Languages spoken will include English, Spanish, French and even Australian.  Won't you join us for an evening of wonderful poetry read by authors, artists, and neighbors, when inspiring words will hang in an electrical atmosphere like lightning.  As always, Poetry and prose Project events are hosted by local  award winning author Gary Every.