Cottonwood AZ (May 6, 2014) – Noted performance artist and mask maker Pash Galbavy and gifted facilitator Marty Landa will offer a mask making workshop dedicated to greater personal understanding and perspective at The Manheim Gallery, 747 N Main Street, Cottonwood. Participants will create their own face masks on Friday, May 23rd from 6-9PM, then return to decorate and explore their masks and personal stories in more depth on Saturday, May 24th from 11AM-5PM. With self-discovery as the main objective, the workshop will feature values and attitudes of the Person-Centered Approach, which emphasizes positive regard, empathy, and authenticity.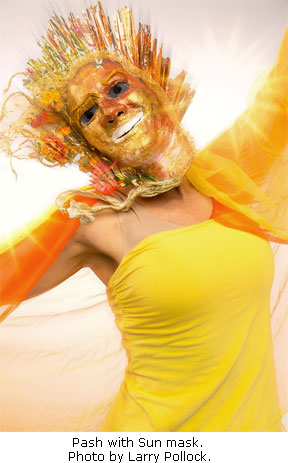 According to Galbavy, "No experience is required to make a mask. My passion is expressive art which focuses on meaning over aesthetics. I tell new mask makers they can do no wrong, whatever form their creation takes. Also, this is not just about producing something. Interacting, listening, witnessing, and accepting others are all parts of what we will practice and co-create together.
Part-time Sedona resident and Reiki Master, Rhonda Morison was a participant in the February, Peace Mask Making workshop that Galbavy gave for the World Peace Dance. She said of her mask making experience: "The class was so much more than I expected. I experienced transmuting plaster cloth into a work of self-expression and was offered an opportunity to trust, share, and release. Not only was the mask making portion fun and creative, the sharing of each person's experience afterwards was awesome too!" 
An exceptional artist in movement and meaning, Pash Galbavy is also a contact improvisational dancer, author, and artists' model. The recipient of numerous artist grants, including those from the Arizona Commission of the Arts and the City of Sedona, she has performed at many events in the US and Australia.  She and Landa developed the first of its kind natural mask-making kit, The UnMasKit!, with an Australian government grant.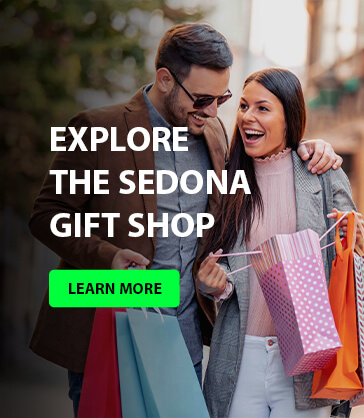 Rather than 'masking' or hiding things, Galbavy feels the act of making and wearing a mask is a form of unmasking. For her, masks take on lives of their own and unveil aspects of the self as well as the collective individual and social consciousness. "Even if the stories related to a mask are personal, invariably they have a universal resonance." 
Galbavy and Landa, both hold MA degrees in Communication Studies and have worked with groups utilizing the Person-Centered Approach for over a decade. For a demonstration of the unique mask making process they use, see the Video page at www.unmaskit.com.
The Mask Making Workshop will take place from 6-9PM on May 23rd and 11AM-5PM on May 24th at The Manheim Gallery, 747 N Main Street, Cottonwood. For more information or to make reservations, contact: 928 284-4021, pash@unmaskit.com or see www.unmaskit.com.