Sedona AZ (August 28, 2017) – For some artists, inspiration is everything.  Improbable beginnings, false starts, and early setbacks end up meaning nothing once inspiration takes over.  And a little encouragement never hurts either.
Fiber artist Patricia Caldwell, featured in September at Hillside Sedona's Movin' On Gallery, is an excellent case in point.  Although she flunked a sewing class in high school, she has gone on to become a nationally renowned quilter and fiber artist, known for her exquisite techniques and the refinement and expressiveness of her works.
Caldwell will be on hand to meet the public at the venue's popular First Friday reception, 5-8PM on the evening of September 1, 2017.  Many of the gallery's other resident artists will also be present to host the evening's festivities and greet visitors and fans, and the public is cordially invited.
Originally from Massachusetts, Caldwell received degrees in Social Work and Child Psychology from the University of New Mexico.  But those degrees were not what ultimately determined her future course.
Because she was married to a military man, she lived in a variety of places internationally.  It was while living in England that she first learned quilting, and she then went on to start a quilting business in Virginia.
Her work quickly received national attention.  She thus began designing and quilting for McCall's Magazine and McCall's Quick Quilts, and also began teaching quilting in the US and Germany.  She has also written for Machine Quilting Unlimited and Quilting Arts magazines, and was featured on the cover of Das Patchwork Haus, a German quilting magazine.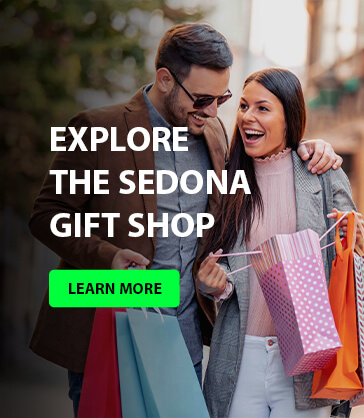 But eventually she felt that she needed to expand the expressive range of her creativity.  She thus took a year off from producing new pieces, instead taking classes and studying new techniques at every opportunity.  This led her into a whole new world of fiber arts.
When she got back to work, she added many more fibers to her repertoire of materials, plus dyed wools, gemstones, other dyed fabrics, and many new techniques.  More importantly, she says, "I was now better able to express things that reside deep in my soul, including my lifelong love of nature."
She and her artist husband have now settled in the Sedona area, where she finds a powerful new energy in the many natural scenes and subjects she portrays in her elegant and sumptuous pieces.  "Sometimes what inspires you is right in front of you!", she observes.
Movin' On Gallery is located on the second level of Hillside Sedona Center at 671 State Route 179 (about ½ mile south of the "Y" in Sedona).  It is dedicated to introducing new artists and to showing recent works by some of the best-known artists working in Sedona and the Verde Valley.   
Movin' On features an impressive array of resident artists, including: Jodie Ball, oils; Bill Caldwell, photographic art; Patricia Caldwell; fiber artist; Lorraine Fexas, glass art; Vicki Tara Gale, free form sculpture and jewelry; Carol Gandlofo, photography; Rick Gandolofo, acrylics; Sharon Hall, clay sculptures; Karen Hammer, stained glass, fused glass, leather jewelry; Pattie Hodel, pottery and glass; Sandee Kinnen, fused Glass; Mona Knittle, jewelry; Harriet McInnis, oils; Glow Munoz, jewelry; Jim Peterson, photography; Connie Sauvageau, art glass creations; Teree Settembrino, wind chimes and paintings; Clark Sheppard, paintings; Dave Soto, metal and found objects sculpture; Karen Taylor, oil paintings;  and  Karl Williams, ceramics and metal.
The gallery is open from 10:00 AM until 6:00 PM daily.  For more information, call (928) 589-1916 or visit www.MovinOnGallery.com  .