Sedona AZ (February 24, 2020) – Three feature documentaries nominated for Academy Awards, five films shortlisted for Oscar consideration and an impressive list of films with significant "star power" highlight the more than 170 films accepted into the 26th annual Sedona International Film Festival, Feb. 22 through March 1.
Films will be screened at three venues in Sedona: the Mary D. Fisher Theater, Harkins 6 and the Sedona Performing Arts Center at Sedona Red Rock High School.
"This year's lineup certainly stands among the most diverse, thoughtful and creative expression of filmmaking we've ever had," said Sedona International Film Festival Artistic Director Patrick Schweiss.  "The three screening committees spend countless hours watching, assessing and ranking more than 1,400 films that were submitted, and the decisions are never easy. I believe those decisions were even more difficult this year given the quality, content, production and sheer entertainment value of the films."
Three Oscar-nominated documentary features – For Sama, The Cave and Honeyland, also nominated for Best International Film – are among 45 full-length documentaries selected for screening.  Five films – The Apollo (documentary feature), Midnight Family (documentary feature), One Child Nation (documentary feature), Portrait of a Lady (Best International Feature) and Those Who Remained (Best International Feature) – were short-listed for Academy Award consideration.
"There are literally films for every interest, every taste and every issue," Schweiss said.  "The most compelling outcomes of every Sedona International Film Festival are the post-film conversations, both in the theaters with filmmakers and over dinner tables across the city.  And that is what we want: conversation starters and conversation stimulators and we have them again this year."
Among the films with acclaimed actors are Sanctuary (documentary feature) with Javier Bardem; Driveways (narrative feature) with Brian Dennehy; Standing Up, Falling Down (narrative feature) with Billy Crystal and Ben Schwartz; Coda (narrative feature) starring Patrick Stewart and Katie Holmes; Heartland (a narrative feature being screened as a sneak preview) with Mariel Hemingway, Frances Fisher and David Arquette; Foster Boy (narrative feature) with Matthew Modine; The Samuel Project (narrative feature) with Hal Linden; and The Truth (narrative feature), the closing-night film starring Juliette Binoche, Catherine Deneuve and Ethan Hawke.
The Festival officially opens Saturday, Feb. 22 with the sneak preview of Heartland at the Sedona Performing Arts Center.  On Saturday, Feb. 29, Emmy-winning and Oscar and Golden Globe-nominated actor, director and producer Rob Reiner will receive the festival's prestigious "Lifetime Achievement Award" for his work in front of and behind the camera and his commitment to the art of independent filmmaking. Reiner, who rose to fame as Mike "Meathead" Stivic on All in the Family, has been at the helm of award-winners including When Harry Met Sally, A Few Good Men, Stand By Me, The Princess Bride, LBJ.
Also on opening day, actress and singer Lainie Kazan will return to the Sedona International Film Festival to introduce the 2019 film Shepherd: The Story of a Jewish Dog, written and directed by Lynn Roth. Shepherd is based on the award-winning and bestselling Israeli novel, "The Jewish Dog," by Asher Kravitz. 
On Friday, Feb. 28, there will be a special presentation by Bella Gaia, "a live concert that mixes music, dance and NASA immersive imagery that turns the stage planetary. Bella Gaia is an award-winning unprecedented NASA-powered immersive experience, inspired by astronauts who spoke of the life-changing power of seeing the Earth from space.
Priority Passes are now on sale. The Platinum All Access Priority Pass includes access to all Festival activities, films, events and parties and includes priority seating. The price for Sedona International Film Festival members is $1,193.  Nonmembers pay $1,325. Gold Priority Passes, with priority tickets, seating to all films and a pass to one of the evening parties, are $562 for members and $625 for nonmembers.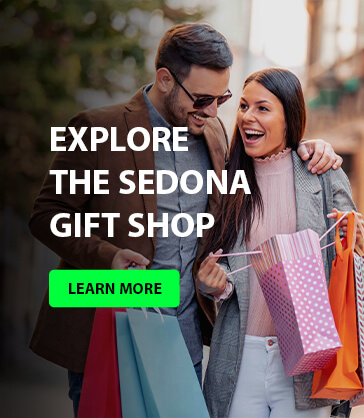 Ticket Packs, which include tickets for any films plus preview nights two weeks prior to the festival, are $245 (member price) for the 20-ticket packs and $260 for nonmembers and $125 (member price) for 10-ticket packs and $135 for nonmembers.
Individual tickets, which go on sale on Feb. 17, are $15.
Sedona Film Festival memberships range from $75 for a basic membership to $50,000 for Film Star level, each with appropriate benefits.
For more information, visit www.sedonafilmfestival.com.
NARRATIVE FEATURES
The American President
And Then We Danced
Babysplitters
Balloon
Being Dead
Cabarete
Coda
The Crossing
Driveways
The Etruscan Smile
Fiela's Child
Foster Boy
From the Vine
The Garden Left Behind
God of the Piano
Hell of a Heartache
How About Adolf?
An Impossible Love
In Safe Hands
Incitement
Into Invisible Light
The Keeper
Martin Eden
Olympic Dreams
Portrait of a Lady on Fire
The Samuel Project
Senior Love Triangle
She's in Portland
Shedding
Shepherd: The Story of a Jewish Dog
The Silent Revolution
Someone, Somewhere
Sorry We Missed You
Standing Up, Falling Down
Tainted Canvas
Team Marco
Those Who Remained
The Truth
The Wall Between Us
¡Gaytino! Made in America
DOCUMENTARY FEATURES
Acid Horizon
Alan Magee: Art is Not a Solace
Anthropocene: The Human Epoch
The Apollo
Botero
The Cave
Chuck Leavell: The Tree Man
The Corporate Coup d'État
Cowboys: A Documentary Portrait
The Dog Doc
The Doors: Break On Through — A Celebration of Ray Manzarek
Eating Up Easter
Ella Fitzgerald: Just One of Those Things
For Sama
Fram
Going Attractions: The Definitive Story of the Movie Palace
The Great 14th: Tenzin Gyatso, the 14th Dalai Lama in His Own Words
Grit
HAK_MTL
A Home Called Nebraska
Honeyland
However Long
Human Nature
Jim Allison: Breakthrough
Kifaru
Making Waves: The Art of Cinematic Sound
Medicating Normal
Microplastic Madness
Midnight Family
Nothing Fancy: Diana Kennedy
Oli Otya?
One Child Nation
Picture Character
The Pollinators
Resistance Fighters
Return to Hardwick
Right to Harm
Sanctuary
Sea of Shadows
Stuntwomen: The Untold Hollywood Story
Thirst for Justice
To Be of Service
Toxic Beauty
WeRiseUP
A Woman's Work: The NFL's Cheerleader Problem
NARRATIVE SHORTS
Acuitzeramo
All Boys Die
Baby Kate
Blue Dress
Bright Side Up
Champion
Churubusco
Cookaphony
Demand Curve
Detained
Dying Breed
Entwined
Erin
Extra Innings
Feeling Flush
Flora
Free
Greed Incorporated
Human
In Colors
The Interview
InTime
The Last Supper
The Lessons Shorts Program
Locks
The Lost Weekend
Masters
Mother
Ms. Rossi
New York Rhapsody
Odd Bird
Oh My Stars
One Hot Day
Osuba
Overshare
The Perfumer
Pipe Dream
Portraitist
Postal
The Prisoner's Song
Reflections
Relationship Deli
Resemblance
Ring
Silver Moon
Still Happy
The Still Life of Annika Myers
Thank You Kindly
Thin Walls
Today You, Tomorrow Me
Tree #3
TXT…
Utopia
Variables
The Watchmaker
The Way the Future Was
When You Know You Know:  A Brief and Thorough Investigation Into Mysterious Sources of Glitter
Wish You Were There
Zugzwang
DOCUMENTARY SHORTS
… And Then There's Anthony Palmer
Alpharaoh
And The Brave Shall Rise
Ashes to Ashes
Band Geeks
Camp ALEC
Crescendo: Michael Fabiano On How Not To Remain Quiet
From Beacon To The Border
Ghost Mountain
The Last Harvest
Liberation Heroes: The Last Eyewitnesses
Los Otros
Love is…
Minor Accident of War
Monsoon V
No Shame No Blame
YAH WAVE
ANIMATED SHORTS
Amaterasu
Mister Monster
Preheated
The Ribbon