By Andrea Lhotka, Public Services Librarian

Sedona AZ (August 15, 2014) – In 2002 the ONEBOOKAZ program set out to bring communities together throughout Arizona around literature.  When we read a book together, participate in book discussions and attend book talks we contribute to community, promote literacy and celebrate literature.  At the end of 2013, the Arizona State Library innovated ONEBOOKAZ with an eBook writing competition to champion local authors and enhance digital literacy.
For ONEBOOKAZ 2015 the Arizona State Library is seeking self-published or unpublished manuscripts in three categories:  kids, teens & adults open to all Arizona authors in fiction or nonfiction.  Winning titles will be made available for digital download as eBooks, and winning authors will be invited to go on a book tour to promote their winning title.  Submissions are due October 1-14, 2014 to the onebookaz.org website.
After the deadline, a panel of judges will review submissions based on quality, creativity, originality, style and grammar.  Special consideration will be given to submissions demonstrating relevance to the community, deep or diverse perspectives and enduring value.  Please note manuscripts generally not considered for selection include self-help, promotional, religious, ideological, and collections of short fiction.  To review a full list of submission guidelines please visit onebookaz.org.
Whether you are struggling with your first book or you are a tested veteran, all writers share in the desire to refine their skills. As part of the ONEBOOKAZ competition, the Arizona State Library is hosting a writing workshop, called Narrative Essentials, at various regional locations.  Sedona Public Library will offer the community room to Yavapai College instructor Kristen Kauffman on August 30 from 10 a.m. to 1 p.m. Take a walk through the nuts and bolts of the narrative process, from idea generation to finishing a final draft, attendees will come away well-equipped to tackle their next story. This free program is open to all writers. Please call or visit the reference desk to sign up.
​If you cannot attend the ONEBOOKAZ writing workshop in Sedona, the same workshop with presenter Kristen Kauffman will be offered in the Village of Oak Creek on Friday, September 19 from 9 a.m. to 12 p.m. at Sedona Winds Retirement Community, 405 Jacks Canyon Road.  To register for the workshop in the Village, please contact Cheryl Yeatts at 928-284-1603.  This workshop is free and open to the public, but registration is required.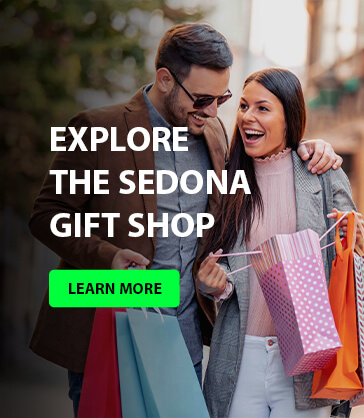 Last year northern Arizona had a delightful representation in the ONEBOOKAZ writing competition with Stephen Hirst's winning title Lauren Greasewater's War.  Who knows, ONEBOOKAZ 2015 may uncover literary talent amid the inhabitants of the Verde Valley.
If you are ready for a critique, give the writing groups at the library a try. The Sedona writing salon has been meeting for over five years at different venues and is thrilled to gather on first and third Tuesdays of the month from 4:00 to 6:00 p.m. in the Quiet Study room.  Writers of all ages, skill levels, and type are welcome, with a special emphasis on poetry.  Many authors have received their first publications during their time at the salon.  The Sedona writers' group meets on the second and fourth Wednesday from 5:30 to 7:30 p.m.  Attendees can expect to give and receive critiques on manuscripts of 25 pages or less.  All writers of fiction, nonfiction, short story and memoir are welcome.
For more information on ONEBOOKAZ and the writing competition submission guidelines, visit onebookaz.org.  For further details on writing workshops or groups stop by or call our information desk at the Library.
Sedona Public Library is a 501(c)(3) non-profit corporation. The land on which our beautiful library sits was donated and the library building was constructed with private funds and is entirely debt-free. Donations and grants allow us to continue to offer free services to residents and visitors. Your tax deductible donation may be sent to: Sedona Public Library, 3250 White Bear Road, Sedona, AZ 86336.