Sedona AZ (May 4, 2016) – For a second consecutive year, partners of the Northern Arizona Forest Fund volunteered to help improve Arizona's Oak Creek watershed on the Coconino National Forest as part of a Friends of the Forest® Volunteer Day. SanTan Brewing Company, Pink Jeep Tours, Nackard Beverages and Salt River Project all came together for the volunteer day, turning out 27 volunteers. The National Forest Foundation (NFF) and Coconino National Forest Red Rock Ranger District hosted the volunteer event with organizational and on-the-ground leadership from the Oak Creek Watershed Council. 
Collectively, volunteers invested more than 150 hours on the project. The work directly aided the Coconino National Forest, providing much needed support on a high priority project. Volunteers raked, seeded and mulched six and a half acres of reclaimed roadbeds near Forest Service road 9845. These activities decrease erosion and sedimentation in Oak Creek while restoring native vegetation in a popular recreational area near Sedona.
"We believe one of the best ways to enhance forest health is to engage local communities, business partners, and individuals in a hands-on experience in the forest.  Today, we did just that!" said SRP Surface Water Resources Manager and volunteer, Charlie Ester. "Restoring six and a half acres of compacted soil by reseeding it with native grasses and flowers will reduce the amount of sediment going into Oak Creek, which benefits fish and wildlife, improves the recreational experience, and enhances water quality."
The volunteer work and financial support provided by prominent Arizona businesses and organizations, speaks to the importance of protecting the watersheds that supply water to the Phoenix-metropolitan area.  As Matt Neuman, National Sales Director for SanTan Brewing, explained, "At SanTan Brewing Company, we know that great water helps us make great beer, so we are excited to be a part of the efforts to protect our watersheds. And, we all enjoy recreating in Arizona's National Forests, so giving back by volunteering alongside my family, my co-workers, and our business partners to help our National Forests makes me proud to be an Arizonan."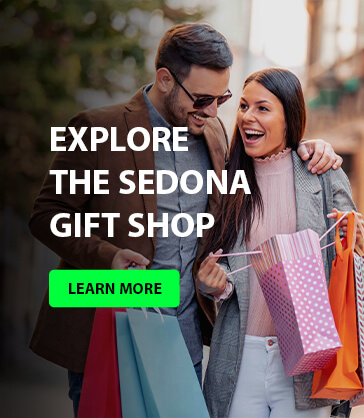 "It's our dedication as an organization to give back to the environment, and to have the opportunity to partner with other Arizona based companies who share in our reverence for the National Forest was truly special," added Chris Epper, Vice President of Marketing for Pink Jeep Tours.
The on-the-ground volunteer efforts of this Friends of the Forest® Day are one just component of the Northern Arizona Forest Fund. This program was developed by NFF and SRP to improve the health of National Forest lands in the Salt and Verde River watersheds. The Northern Arizona Forest Fund engages Arizona municipalities, businesses and residents in a multi-year effort to support implementation of priority watershed health projects across Northern Arizona's National Forests. High priority watershed restoration projects are happening across all five National Forests of northern Arizona thanks to statewide support and strong working relationships with local non-profits, contractors and the Forest Service. These projects reduce wildfire risk, improve streams and wetlands, enhance wildlife habitat, restore native plants, enrich recreational experiences, and limit erosion and sediment into Arizona streams, rivers, and reservoirs.
If your business or organization would like to support the Northern Arizona Forest Fund or volunteer for a Friends of the Forest® Day, please contact Marcus Selig, by email mselig@nationalforests.org or by phone (720) 437-0290.