Visit Local Art Show at the new Sedona Vista Village in Village of Oak Creek
Sedona AZ (October 16, 2017) – On October 20 through 22 treat yourself by visiting the the Sedona Vista Village in the Village of Oak Creek between 9:00 am to 5:00 pm for the Oak Creek Arts & Crafts Show. 
The new Sedona Vista Village is set to renovate the 90,000-square foot former Outlet Mall into a 9-acre Element by Westin, scheduled to open late 2018. The new owners have welcomed the new Majestic Theatre & Speakeasy Supper Club, a 1920's themed theatre and dining room with an outdoor patio. 
The Majestic Theatre & Speakeasy Supper Club will join the current tenants including Verizon Wireless, Famous Footwear, Tuesday Morning, Hanes, and Kitchen Collection. These improvements mean shopping at the Oak Creek Arts & Crafts Show will be a great opportunity to run errands at the Sedona Vista Village. 
Over 50 artists and craftsman will have their unique fares beautifully displayed in front of Bell Rock and Courthouse Butte. Some of the diverse artists featured include fine art painters Virgil Nez and Sheri Tollman, and hand-crafted pottery from Miles Roberts and Mata Ortiz.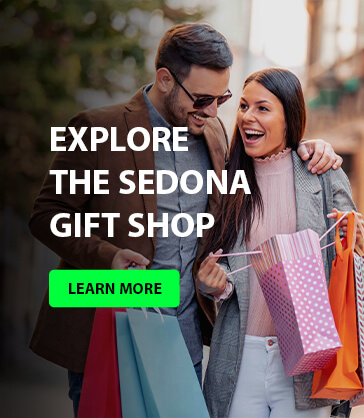 The show includes Native American artist Darrin Denny, and Native jewelry from the Morris and Chee families. View hand-blown glass jewelry from Moraine Windham and Laura Albert. Indulge your senses with the fragrance of home-made soaps from Farm Soap. Start your day with homemade teas by Herbal Enchantery. Feed your appetite by noshing on Kettle-Korn and a variety of locally sourced sweet treats such as muffins, cookies, and lemon bars made by a local school teacher.
The Oak Creek Arts & Crafts Shows will also have live entertainment by August West. West plays a wide range of music from Grateful Dead and Johnny Cash, to Bob Dylan and Miles Davis. He specializes in American classic covers with acoustic guitar.
The next Oak Creek Arts & Crafts Shows are October 20 through 22 at the Sedona Vista Village, followed by a shows on October 28 through 29 and November 4 through 5 at the Bell Rock Plaza; all shows are from 9:00 am to 5:00 pm. Admission is always free. 
For more information, visit OakCreekArtsandCraftShow.com.