Meet Artists Ross and Teresa Jennings at the Next Art Show in Village of Oak Creek
Sedona AZ (March 29, 2017) – On April 8 and April 9, visit the Bell Rock Plaza in the Village of Oak Creek between 10:00 am – 5:00 pm for the Oak Creek Arts & Crafts Show.
Over 50 artists and craftsman will have their unique fares beautifully displayed in front of Bell Rock and Courthouse Butte.
The featured artists at the upcoming show are Ross and Teresa Jennings. This lovely couple based in Rimrock, AZ moved from Lake Tahoe, CA to be close to Sedona. They have been a part of the Oak Creek Arts & Crafts Show for over 7 years.
The dynamic duo works primarily on three different unique types creative art projects.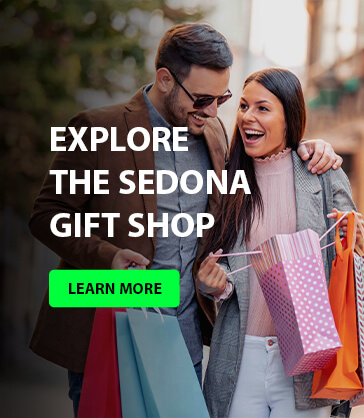 Together, they make Magnetic Therapy Jewelry. They specialize in necklaces aimed to heal migraines and release shoulder tension; anklets that are great for better circulation, less swelling and decreased joint pain; and bracelets that are ideal for balance and that alleviate arthritis pain. The magnetic jewelry is affordable, healing, and handmade.
Teresa has become a phenomenal Tie-Dye artist. Locals recognize and adore her yoga pants and leggings. The fabric is made in the USA and hand dyed. She uses the least toxic dye available on the market—safe enough to be used as plant fertilizer.
Ross's trade includes the use of Crystals primarily to create Sedona Intention Wands which help to increase focus and aide in meditation.
They make custom orders on the spot and are always at the shows to share their passion and meet locals and visitors alike. 
"As an artist, the best part of these pop-up style shows is meeting people from all over the world who can choose to take home pieces of us." said Teresa Jennings. "The showcased artists lift each other up and support one another. We all love to create art and share our gifts."
The live entertainment will feature August West, Vibhas Kendzia (native flute), and Kelvin Bizaholoni (native flute). The environment is relaxed and positive, promising to give customers a memorable experience.
The next Oak Creek Arts & Crafts Show is from April 8 through April 9 from 10:00 am – 5:00 pm. For more information, please visit oakcreekartsandcraftsshow.com.