Friends of the Verde River is now a Certified Sustainable Business at the Innovator/Silver level from the Sustainability Alliance.
Cottonwood AZ (April 29, 2020) – Friends of the Verde River began as an informal gathering of volunteer river activists in 2007. They later merged with the Verde River Basin Partnership, a founding member of the Sustainability Alliance, and in 2011 became an official 501(c)(3). Friends of the Verde's mission is to "work collaboratively to restore habitat, sustain flows, and promote community stewardship to support a healthy Verde River system."
The Verde River, an important wildlife and bird migration corridor, is one of only two remaining free flowing rivers in Arizona, and two portions of it are federally designated as "Wild and Scenic". Preserving the river is key to the future of the Verde Valley region for water supply, tourism, and wildlife. Friends, along with other partners, recently published the Verde River Watershed Report Card for river health, giving it a C+ and identifying issues to address in different regions.
"We see climate change as a major factor in river flow declines," Kegn Moorcroft, Stewardship & Development Manager, explains. "So we have a number of efforts under our Sustaining Flows initiative which includes the innovative Verde River Exchange water offset program".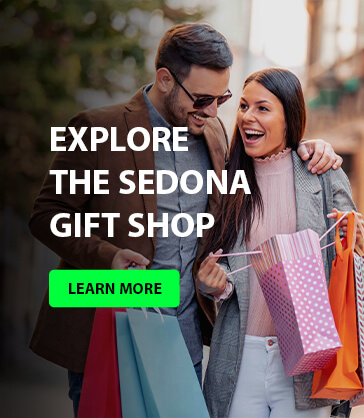 Stakeholder involvement is key to Friends' success. For example, they work closely with The Nature Conservancy and the Yavapai-Apache Nation. The Verde Front, which focuses on recreation, is one example. It was developed in partnership with county supervisors and city managers as well as other non-profits, and has launched several programs that Friends now leads.
Friends of the Verde River does a lot for the broader Verde Valley community, but they also work to operate responsibly themselves. Not surprisingly, they have native plants in their landscaping, and are Dark Sky compliant. They save energy in the office by turning off HVAC and lights at night, and maintain a comfortable temperature by opening windows. Most staff members live nearby, carpool to meetings, and drive environmentally friendly vehicles.
The team is sustainable on a personal level too. Staff members brought in their own houseplants to clean the air in the office, and they keep the space fragrance-free. Everyone brings their own reusable containers and mugs, and packs food from home. "You rarely see someone walking in with a disposable coffee cup and team members always support local businesses". The organization provides strong benefits and wages, and fosters a culture of transparency and open communication. See who else is certified.