Sedona AZ (December 8, 2017) – The Sedona Heritage Museum has announced the opening of their newest permanent exhibit about the history of local wine-making and Sedona's long and unique wine-maker history.
The exhibit focuses on Verde Valley wine-making history, the Heinrich and Dorette Schuerman family as early Sedona wine-makers, and Prohibition's effect on the local wine industry. The display was professionally designed and created and integrates artifacts from the Schuerman winery. One of the most innovative features of the new exhibit is a virtual tour re-creation of a walk through the Schuerman vineyard and visit to the family's front yard with views of the home and winery building. The exhibit incorporates other modern technology, like interpretative audio spots of readings of Schuerman letters written during Heinrich's incarceration during Prohibition, a digital photo slide show and a touch-screen monitor that hosts an interactive timeline of wine history facts and milestones.
"We were excited to present this exhibit celebrating one of Sedona's unique and interesting pieces of history," said Janeen Trevillyan, Museum Historian. "When we found out that the Schuerman's was the first commercial winery in Arizona, we were even more motivated to share this story."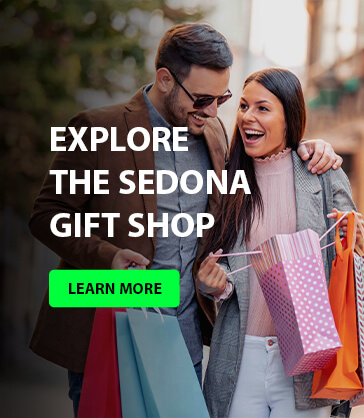 The Schuermans were orchardists and vintners on Red Rock Loop Road at the base of iconic Cathedral Rock. Their "Red Rock" wine was made in their stone winery from 1884 to 1917 when Heinrich was arrested after the passage of Arizona's Prohibition laws. The wine was a favorite of local cowboys and Jerome miners. As prosperous residents, the family contributed in many significant ways to the civilization of Sedona and the Verde Valley, too.
The exhibit is the result of a grant from the City of Sedona and private donations.
The Sedona Heritage Museum is located at 735 Jordan Road in Jordan Historical Park in Uptown Sedona and is open daily from 11:00 a.m. to 3:00 p.m. For more information, call 928-282-7038.