Sedona AZ (March 22, 2013) – If the natural stance of wild flowers heralding the arrival of spring has piqued your attention, the upcoming day-long 34th Annual Native Plant Workshop provides the opportunity to learn more about the impact native plants have on our landscape and ecosystem.
Set for Saturday, April 6 at the West Sedona School cafeteria, the doors will open at 7:45 a.m. Covering topics ranging from how to grow native plants to attracting birds to your backyard, the event reflects Keep Sedona Beautiful's mission to protect and sustain the unique scenic beauty and natural environment of the greater Sedona area.
Two keynote presentations will be anchoring the program in addition to seven workshops. One keynote presentation by the Slow Water Team of Marianna Hartsong, Awareness Educator, and Ryan Matson, Oak Creek Watershed Council, will discuss water harvesting and how it can be applied to local landscapes with a variety of examples and case studies. The topic, "Planting Rain" involves strategies for creating green infrastructures using vegetation, soils and natural processes to manage water conservation.
In his keynote address, Jeff Schalau, Agent, Agriculture and Natural Resources and County Extension Director for the University of Arizona Cooperative Extension in Yavapai County, will explore ways to balance the goal of attracting wildlife, birds and beneficial insects through the use of native plants. The talk will focus on some of the conflicts which may arise when creating a functional ecosystem within the real world setting of neighbors and HOA's.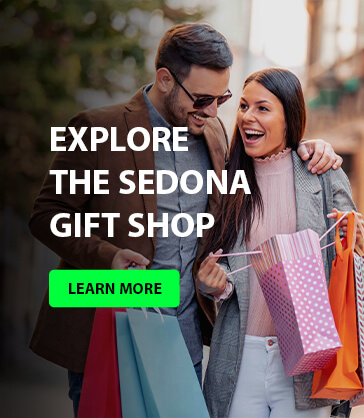 Participants can choose two of seven workshops, two of which will feature walking tours in areas pertinent to the workshop topic. One is an outdoor wild plant walk and the other a walking tour of the nearby area to better understand landscape ecology and watershed health. Rounding out the workshop topics are: Nocturnal Neighbors: Bats in Your Backyard; Container Gardening; Attracting Birds to Your Backyard; Native Plants 101; and Bugs and Crud on Native Trees.
Again, as in past Native Plant Workshops, the Silent Auction will feature a wide array of items with bidding commencing when the doors open.
Advance tickets are $25 for KSB members, $35 general admission. Tickets purchased at the door are an additional $10. Breakfast savories, coffee and tea and lunch are included. For additional details, please visit http://www.keepsedonabeautiful.org/.