By Tommy Acosta
Sedona News: On Monday, October 11, in states and cities across America, Indigenous Peoples' Day is being celebrated.
Indigenous Peoples' Day used to be called Columbus Day in honor of European explorer Christopher Columbus who set foot in the Bahamas on October 12, 1492.
 Columbus Day was declared in 1892 by Republican President Benjamin Harrison to celebrate the 400th year of Columbus's discovery.
However, a movement that started in 1989 in South Dakota, led to changing Columbus Day's name to Indigenous Peoples' Day, as a way to make reparations to Native American Tribes whose culture and way of life were forever altered by European conquests.
The renaming is seen by some as a way of celebrating and honoring Native American peoples while commemorating their histories and cultures. It also marks the date Europeans began their subjugation of the indigenous people of the Americas.
In a NativeCoin Cryptocurrency (a sovereign Native American cyber currency company) interview with Native American leaders, consultant John Simmons Jr. and his father John Simmons Sr. of the Nisqually Native American Tribe, they said they consider the renaming of Columbus Day to Indigenous Peoples' Day, a bittersweet recognition.
For John Simmons Jr., remembering what happened to his people is painful.
"It's a tough thing to talk about," he said of the history of persecution Native Americans have suffered. "I think of my parents and grandparents and all the suffering they went through."
He said he was offended by history books that do not reflect the true history of Native Americans and that even celebrating Thanksgiving was something he did not like.
"The history books make it look like Natives and settlers had a great relationship and that simply is not true," he said. "They make it sound like it was a buffet. All I can say there was a lot of suffering, a lot of generational hurt that many of us don't want to talk about. It almost feels like it just happened. It hurts me to see how our older generation has been treated."
John Simmons Sr., a former  chairman of the Nisqually and chairman of the National Indian Gaming Commission noted that his people did suffer greatly at the hands of the Europeans that drove them out of their home and lands.
"They did not come to discover — they came to visit," he said. "Indigenous Peoples' Day represents to me a day that we could be proud of our land. We did not own the land. The land was a part of us. This day means a recognition of Native American people and the things we have accomplished."
John Sr., who also holds a doctorate in psychology and is presently writing a book tracing the roots of his family since 1746, believes in the future of Native Americans, citing the success of Native American Tribes in meeting the challenges or today's world.
"The future is a good one," he said. "We are becoming less and less dependent on the Federal Government for our ability to live. We have a lot of Native Americans coming up in positions of power, paving the way for the future of the 7th generation;  preparing the way for the children coming after us."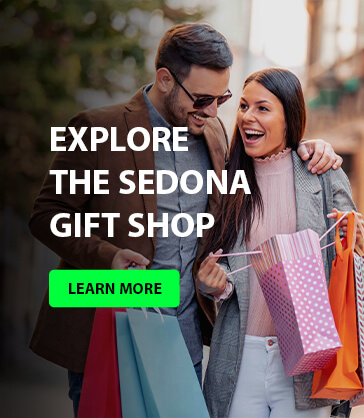 John Sr. explained that the concept of planning ahead for seven generations is to look forward to prepare a path for them to take for the next seven generations. It means taking care of your family and communities many generations out.
He spoke about how casinos are the mainstay of Native Americans and sees them as a vital component of a better future for Tribal Nations.
He said that tribes that do not have casinos need financial help and stability to improve their quality of living, in that many of these poorer tribes have little infrastructure and modern comforts.
"These tribes need money poured into their infrastructure to provide water, plumbing and electricity," he said. "Money has to be directed for education to provide opportunities for youth so that our future remains the way our elders plan it to be."
He said that his own tribe invests heavily in education for young people.
"We have a very strong education program for our youth and have tutors after school," he said. "We have a lot of athletics and team sports. Mental health is also a big thing for our tribal communities. We even have a vegetable garden to teach youth how to work in them."
John Sr. added another aspect of what matters to Native Americans.
"The culture itself is spiritual," he said. "We don't really want people to forget that. Everything Native American people do is grounded in the spirituality of the land and the body."
An issue of trust still exists between Native American and non-tribal people, according to the father and son. The issues, however, could be resolved.
They believe that for non-tribal members to gain trust they need to understand the culture.
"Learning the culture, respecting our traditions and enriching what they have done will help knock down walls," John Jr. said."
John SR. put it as plainly as it could be said.
"Make many friends and continue to work with the elders of the community," John Sr. said. "Talk with them. Sit with them. Eat with them at the same table. Everyone is equal when sharing food."