Sedona AZ (December 3, 2012) – The Sedona Women welcomes members and non-member women to their upcoming Wednesday, December 12th meeting to meet and step into the creative hearts and minds of two of Sedona's most nationally acclaimed poets, Christopher Fox Graham and Michael Peach.  These men will engage their audience with their works of poetry, historical stories of life in the old West, and gut-wrenching humor. 
Christopher Fox Graham is a poet and professional writer living in Sedona.  He began  his performance poetry career in October 2000 and has been a member of six Flagstaff National Poetry Slam teams, winning the Flagstaff  Poetry Grand Slam championship in 2004 and 2012. Since 2006, Graham has been the poetry coordinator of GumptionFest, a free, grassroots arts festival in Sedona featuring local art and artists over three days.
In 2008, he founded the Sedona Poetry Slam and became a slammaster in 2012, sponsoring the inaugural Sedona National Poetry Slam, whose five poets performed at the National Poetry Slam Team in Charlotte, N.C., in 2012.  Graham has published five books of poetry and a spoken word CD, and been published in six anthologies of spoken word and in two DVDs of Grand Slam Championships. He has been featured in two short documentaries on the Sedona art scene.  Graham has performed for MTV's "Made" and on The Travel Channel's "Your Travel Guide" episode of Sedona. He has performed poetry in nearly 40 states, Canada, Ireland and Great Britain.
His blog, FoxThePoet.Blogspot.com, features his work and those of other national poets and Sedona artists.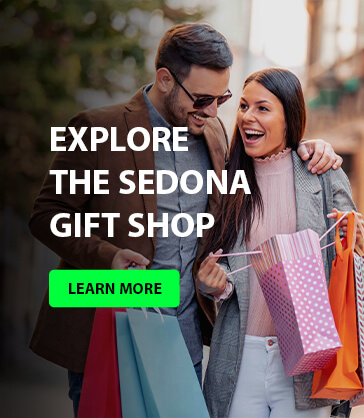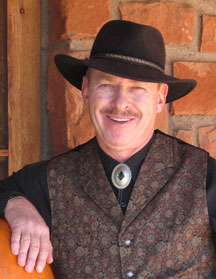 Award-winning actor, playwright, historian and cowboy poet, Michael Peach, will entertain us with his original cowboy poetry together with jokes and historically-based stories illustrating the humor, heroism and hubris of some of the Southwest's most colorful characters, both factual and fictional.  The majority of Mike's poems are based on actual events involving historic characters from the West's territorial period.  His unique ability to combine accurate historic details with a tongue in cheek emphasis on quirky events has made him a longtime favorite of Sedona audiences, universities, state and national parks and historically-oriented audiences.  Michael performs regularly at the Sedona Heritage Museum. 
The Sedona Women, Dames Who Make A Difference, meets the second Wednesday of every month at The Creative Live Center, 133 Schnebly Hill Road, Sedona.  A "Meet & Greet" begins at 9:30 AM with the program following at 10 AM.   The Sedona Women are dedicated to making a positive and lasting impact on the community by providing opportunities for women to build relationships, to learn about the community, to support community needs and to enhance the natural beauty and distinctive character of Sedona. The Word "Dame" is used in England as a title of honor – the counterpart to a Knight – and connotes commitment, integrity, passion and earned knowledge. A "Dame" is a woman of substance.