Cottonwood AZ (October 30, 2015) – A celebration to launch the Sedona Verde Valley Geotourism Website is being planned for November 12th from 6 – 8 PM at the Blazin' M Ranch, 1875 Mabery Ranch Road, Cottonwood, AZ 86326. 'Toast to Tourism' commemorates this much anticipated partnership devoted to promoting sustainable and quality tourism. There will be light refreshments and entertainment by the Jerome Ukulele Orchestra, the Blazin' M Band and Tres Rios Chicas. Tickets are free however an RSVP is required due to limited seating. To save a spot at this exciting event, RSVP now. 
Travelers seeking unspoiled places and culturally authentic experiences now have a valuable new resource in a comprehensive geotourism website for the Sedona Verde Valley region. The landmark project has taken two years to plan and execute and is a historically significant asset for everyone who visits or lives in the region.  Locals have been asked, "What is so special about your place? We want to know because: "The best travel advice comes from the people who live there". This has created the content for this remarkable site celebrating everything special and unique about The Verde Valley.
The geotourism website highlights the spectacular landscapes and diverse people of North Central Arizona. It is designed to showcase to local, national and international audiences the natural, cultural and historic attractions that define the region. Camp Verde, Clarkdale, Cottonwood, Jerome, Sedona and the Yavapai Nation are all a part of this exciting project.
The launch party beings with a champagne toast and a brief presentation. The keynote speaker is James Dion, Director of Tourism Programs, Maps Division for National Geographic Society. Then, the festivities continue with appetizers, cash bar and entertainment. All sites and attractions nominated and now resident on the website are invited to attend and receive their certificate of participation from the National Geographic Society.
National Geographic's acclaimed mapmaking and sustainable tourism expertise helped produce the geotourism website working alongside Verde Valley Chambers of Commerce and local business and municipal leaders.
The Sedona Verde Valley Geotourism Website: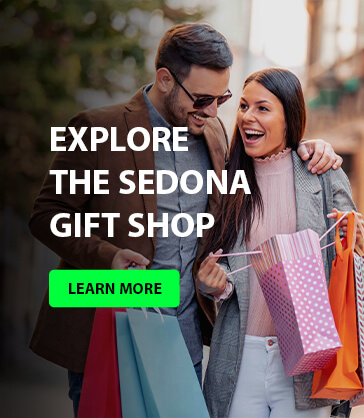 Is one of only 22 geotourism programs worldwide
Showcases many of the 283 man-made and natural sites nominated by local residents
Is a resource designed to improve local, rural economic development
Provides access to a niche national market of "geotourists"
Will grow with the addition of hundreds of more site nominations and events throughout the year
Highlights the resources of the region encompassing a major portion of North Central Arizona, and
Provides a long-term resource for promoting Sedona and the Verde Valley to the nation and the world.
The National Geographic Society has worked with community-based alliances to develop similar websites in other regions around the world. Geotourism projects have been completed or are ongoing in the Central Cascades (Oregon, Washington), Four Corners (Arizona, Colorado, New Mexico, Utah), Greater Yellowstone (Idaho, Montana, Wyoming), Lakes to Locks Passage (New York, Quebec), Newfoundland, Portugal's Douro Valley, Redwood Coast (California), Sierra Nevada (California, Nevada), and the Western Balkans (Albania, Bosnia-Herzagovina, Macedonia, Montenegro, Kosovo and Serbia.)
Founded in 1915 as the Map Department of the National Geographic Society, National Geographic Maps is responsible for illustrating the world around us through the art and science of mapmaking. Today, National Geographic Maps continues this mission by creating the world's best wall maps, outdoor recreation maps, travel maps, atlases and globes that inspire people to care about and explore their world. For more information, visit natgeomaps.com.
The website can be viewed at http://sedonaverdevalley.natgeotourism.com/. Residents and visitors may continue to nominate new sites, events and special places for the website, which will be dynamic and constantly changing.
For more information, call the office of the Cottonwood Chamber of Commerce at 928.634.7593. Blazin' M Ranch is located at 1875 Mabery Ranch Road, Cottonwood, AZ.