Sedona AZ (June 14, 2016) – The Sedona Posse Grounds Hub is excited to present as part of their "Music In the House" performance series, the outstanding and critically acclaimed Nashville duo Adam & I on Saturday, June 25, 2016 at 7 p.m. (doors open at 6:30 p.m.). Tickets are $10 at the door.
Adam & I are Adam and Andrea Melia, a delightfully fresh young duo from Nashville. Adam & I will pull you right in with their spot-on songwriting of human emotion and experience. Capturing the energy of Americana styles while giving a joyful nod to the sounds of the '50s and '60s, Adam & I make a music all their own.
Visit Adam & I's official website, http://www.adamandimakemusic.com/ for new music and updates, and catch their performance at the Sedona Hub for an original and intimate musical experience.
In February 2014, Adam & I released their first self-titled full-length album, Adam & I. No Depression, leading magazine in American roots music since 1995, called the self-titled album a "simple, stripped-down, old-fashioned inspired folk journey brought up to date – superbly and with discreet panache." 
The album features singles, "We Have Love", "If I'm Taken", and "Honey I'll Take the Fall for Loving You". In their review for "We Have Love", Nashville independent music blog, No Country for New Nashville described the single as "a prime example of the light delight that comes from the trust in one's companion in the face of despair" and the live performance of Adam & I as "reminiscent of the playful banter and clever song-weaving of [the music duo,] The Civil Wars".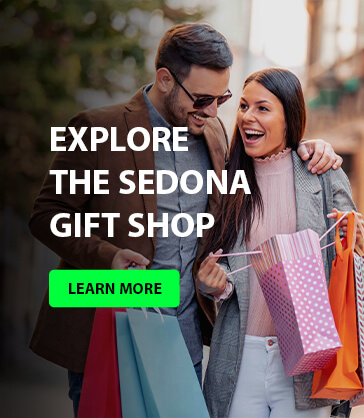 Adam & I spent most of 2014 and 2015 on their Our House Has Wheels Tour, playing over 130 shows throughout the United States. In the spring of 2015, the duo rented a house in Warrenton, VA to record the follow-up to their first album, an EP entitled Meanwhile in Virginia. No Depression called the five-song EP "some of the finest duo folk-rock, alt-country songwriting I've heard in a while."
The duo returned to Nashville in November 2015 to record their newest EP, Back in Tennessee. The 6-song project was released in April 2016, showcasing four brand-new selections as well as two fan favorites from the road. 
Be sure not to miss this wonderful "Music In The House" Sedona Posse Grounds Hub event with Adam and I on Saturday, June 25  at 7:00 p.m. 
Where: The Sedona Hub (525B Posse Ground Rd, next to the Skate Park)
When: Saturday, June 25  at 7 p.m. (doors open at 6:30 p.m.)
Tickets: $10 at the door 
For more information, contact the Sedona Hub at (928) 282-1660 or info@sedonahub.org, or visit http://www.SedonaHub.org.