By Tommy Acosta
That's right. My cat almost died.
The doctor said it was acute pancreatitis. Acute, most likely since Teela has never experienced the vomiting, retching and misery I watched her go through for two days.
Since she was born 20 years ago, she never really has been sick. Other than getting her shots and spayed, she never had to be taken to the vet. 
Sitting on our laps, getting her paws rubbed with Reflexology has always been enough to get her through any rough spots.
Not this time.
It started with the vomiting. From one end of the house to the other she retched and retched until she couldn't anymore.
I hoped it was something temporary like hairballs but she kept it up until she was throwing up only bile.
She found a perch in a part of the house she generally ignores and there she hunched into the most miserable ball of fur I have ever seen. Her eyes three-quarters shut and runny and her paws tucked under her body.
She stopped getting up and when I brought water to her she refused to drink any.
She just got sicker by the minute and would not let me touch any of her paws. It was too late in the evening by then to take her to the vet so we took turns through the night visiting her and petting her gently, assuring her she would be all right.
It's amazing how deeply a sick pet can affect us. When they are well and healthy sometimes we can take for granted that blessing.
Teela is a very demanding cat when it comes to being fed and sometimes we can view that as a chore rather than a joy to see them eating rather than wasting away from an illness.
Her diet since we got her as a kitten has been primarily raw chicken liver. Uh huh!
Yes, ugh!
She never ate dry or canned cat food and the few times she has she immediately regurgitated afterwards.
I like to think that it's her raw food protein diet that contributed to her long and healthy life. She can still jump the 8-foot high fence surrounding our back yard and leap from there onto the roof of the house smoothly with agility of a mountain lion.
As an outdoor/indoor cat she has lived an incredibly happy life, coming and going as she pleases through the "doggie door" we installed.
Hunting, chasing critters, being chased she lived the full life of a free cat yet always knowing where her cozy and warm home was with two doting humans ready to serve her at her beck and call.
Seeing her so sick and distraught, curled into a ball of misery, broke our hearts.
A sick pet can make you feel so helpless. They can't talk. They can't tell you what's wrong. They can only look at you with those pleading eyes searching for help.
Needless to say, it was a night of fitful sleep for all of us.
Lying in bed, tossing and turning memories of how we first got her as a kitten kept popping up.
I remember when we got her home and playing with her, a lesson I learned real early that Teela was not a cat to be trifled with.
I was teasing her with my hand when in an instant she turned into a ball of claws and fangs, chewing on me like a tiny cougar taking down an antelope.
I knew right then and there this cat was not one who liked to play. She was a natural born hunter who needed to live a full cat life.
I decided early on she would be an inside/outside cat despite the warnings that being an outside cat would expose her to other predators and dangers.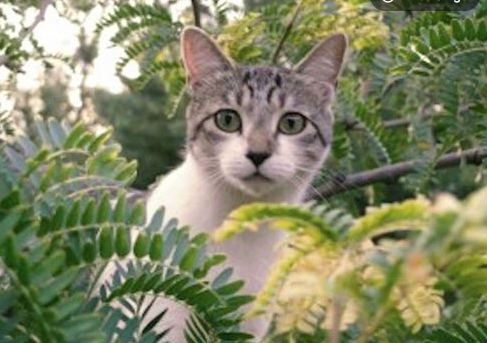 Twenty years later, she was still going strong. Wise, fast, alert and attuned to every potential danger, she survived and flourished.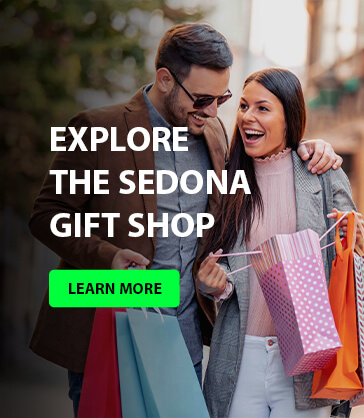 By morning she looked even worse and more miserable than the night before. She was as limp as a wet rag. Her eyes were filmy and barely open.
We got her into a pet carrier we borrowed and rushed her to the Oak Creek Small Animal Clinic in West Sedona where she was immediately taken in by a kind technician.
He gave her a quick examination and what was even more alarming is that she let him handle her without protest. Generally, at the risk of a sharp claw, Teela lets no one touch her unless she prompts you with her tail.
She must have known deep inside that he was trying to help her and not a meow of protest came from her
Finished, he left the room, which was pleasantly comfortable and very neat and clean, to fetch the doctor.
There was hardly a wait and the veterinarian came in and examined the cat as well.
The doctor said she would need to have a blood test performed to better determine what was wrong.
The technician bundled her up in a blanket and they left the room carrying Teela.
There we were waiting, worrying, like parents over their sick child, wondering what the blood test would reveal.
About 20 minutes later, the doctor came in with the results.
Teela had pancreatitis, a serious disease that can lead to death if not treated. She said that our best option was to leave her at the clinic overnight for treatment while her fluids were replenished and medication administered over a 24-hour period.
Of course, without hesitation, we agreed.
It's funny how we get used to certain things over the years that we barely think about until they are gone.
When we pulled into our driveway after leaving her at the animal clinic the first thing we noticed with alarm was that there was no Teela patiently waiting by the garage door for us to take her in and feed her.
It's almost like our unconscious mind forgot she was at the pet hospital
Then, once in the house later that evening, there was no Teela sitting on the couch with us to pet while watching TV.
No Teela there to guide us with her tail into the kitchen, demanding to be fed.
The bedroom felt empty without her sleeping on her favorite chair next to the bed.
Yet, when we finally fell asleep, it was with a peaceful heart knowing that so many people on Facebook were praying and sending healing energy for her to recover.
Early next morning we called the clinic and got the good news. Teela was hydrating and eating again!
We picked her up and brought her home, so grateful that this precious little life would continue. Our loving little pet was still with us.
Now, it's been a little more than a week since we got her back. She is 100 percent back to her beautiful self, coming in and going out as she pleases, hunting, stalking and avoiding danger.
Her appetite is back full force and trust me, I never again see feeding her as a chore in that it entails cutting the raw liver for her and serving her at least seven times a day.
My pleasure!
So we count the blessing of her life. We treasure every day that she is still with us.
And we thank Dr. Jennifer Kress and the wonderful staff at the Oak Creek Small Animal Clinic for saving the life of our little baby.
Happy endings do exist!