Sedona AZ (July 1, 2015) – The natural world and its relationship with human society have been explored by artists since the early days of civilization.  But there is always room for new perspectives.  As society evolves and its effects on nature become ever more complex, the need for reexamination of that relationship grows accordingly.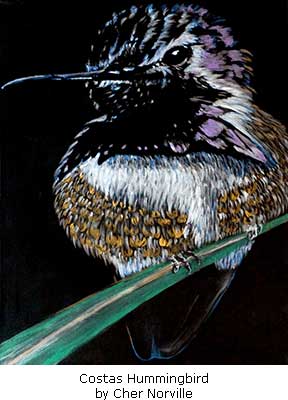 Two artists, Grace Sky Martinez and Cher Norville, are featured during July at Hillside Sedona's Movin' On Gallery, and they bring their two contrasting backgrounds to bear on this theme.  Both will be honored at the venue's First Friday reception at 5-8PM on the evening of July 3, and the public is cordially invited to attend, meet the artists, and learn about their latest works.
Grace Sky Martinez is the epitome of diversity, having grown up in several US states in a family with strong ties to the Navajo, Aztec, and Spanish (Mexican) cultures.  Many of her relatives are artists, and she credits them for her early exposure to the rich artistic traditions of her multicultural ancestors.
Though Martinez took a few art classes in high school and college, she is a natural talent who is primarily self-taught.   When she began making her own art in earnest, about eight years ago, she took inspiration from the divergent roots of the art she grew up with and from its cultural connections to the natural world.
Through her art, Martinez seeks to unify the various traditions from her youth.  Her motto, "One World, One Tribe", is reflected in the paintings, jewelry, and ceremonial feathers that she exhibits at Movin' On.  She draws upon her intuitive inner guidance, her spirituality, and her understanding of our kinship with nature to create art works that connect with the soul.
Guest artist Cher Norville has been involved with art throughout her life.  She received a Bachelor's Degree in Fine Arts from Northern Arizona University and went on to produce catalogs while art directing photo shoots in New York and Dallas.  She then transitioned to teaching Art at Saint Mary's High School in Phoenix, and was encouraged by friends and mentors to take up painting as well.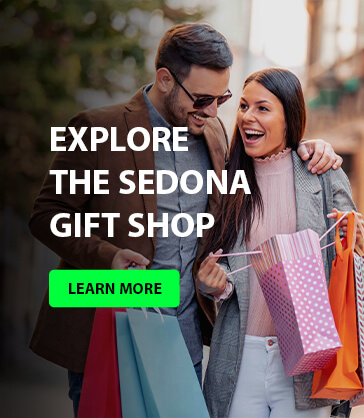 Norville also traveled to Africa and Canada, and her experiences there left a lifelong impression.  She captured on film the beauty of the wildlife that roamed the bush in Kenya and the tundra in northern Manitoba. The scenes of vulnerable animals in their threatened environment were so moving that she felt compelled to paint them.  
Since moving to Sedona for health reasons, Norville has thrived on the many nearby opportunities to paint the wildlife and beauty of Northern Arizona.  Many of her latest paintings of these subjects will be on display in the gallery during July.
Movin' On Gallery is located on the second level of Hillside Sedona Center at 671 State Route 179 (about ½ mile south of the "Y" in Sedona).  It is dedicated to introducing new artists and to showing recent works by some of the more established artists working in Sedona and the Verde Valley.  
Movin' On Gallery currently features  a wide array of resident artists, including: Lorraine Fexas, glass;  Richard Barnwell, iron sculptures; Andre Renard, copper & brass sculptures; Pat Priolo, gourds & jewelry; Sharon Hall, clay sculptures; Luke Metz, pottery; Mary Ratner, photography; Jodie Ball, oils; Patty Miller, pastels and mixed media; Harriet McInnis, oils; Helen McLuckie, oil pastels; Terry Davis, wood carving; Bob Peterson, wood working; David Soto, recycled material sculptures; Patty Childers, stained glass and paintings; Teree Settembrino, wind chimes; Rick Gandolofo, acrylics; Carol Gandlofo, photography, and Jim Peterson, photography.
The gallery is open from 10:00 AM until 6:00 PM daily.  For more information, call (928) 282-8143 or visit www.MovinOnGallery.com  .