By Mike Schroeder
Sedona Az NEWS. Sedona was visited Wednesday morning at 10:30 AM by 2 F35B II Marine Variant jet fighters.  They are designed to replace the Harrier as they are VTOL aircraft (Vertical Take Off and Landing). This was a two-ship flight; typically, you have the student in the lead plane and the instructor in the second plane.  The F35 is a single-pilot aircraft like the famous A10 Warthog.  The F35B can also land on very short strips, like an aircraft carrier.  
The "lid" you see open behind the pilot is the air intake for the down fan.  It has an American flag on it…very cool. That air is channeled DOWN at the back of the plane through doors that open.  When the jet goes into regular flight mode the intake on the top is closed and the down exhaust is closed.  All thrust is diverted to the rear as in the regular F35.  
There was some chatter on Next Door that was incorrect.  These aircraft did not do a "touch and go", it was a practice low approach to about 50ft above the runway.  Both planes made two passes.    
The landing speed of an F35 is 202 knots (232 mph) and requires a minimum of a 7000 ft runway unless authorized by Command to use a shorter strip.  An F35 will not land in Sedona. 
However, the F35B, what you heard and saw Wednesday can land vertically, which is ZERO forward motion or anything between that and 202kts.  So it could come in at 50kts and do a gentle touchdown.  These aircraft were practicing slow flight over the runway.  The same in take-off.  Depending on how much downforce is directed by the pilot, and the takeoff weight (fuel, ordnance, etc.), a rolling takeoff with down thrust assist may be used to achieve a full gross takeoff in a very short distance.
The F35B has full capability to safely land and take off in Sedona, or any other airport, no matter the size (or an aircraft carrier). 
Keep in mind that Military fighter jets are not high bypass turbofan engines, like commercial or private jets.  Those are quiet in comparison as you found out Wednesday. 
The increased noise is from the downforce creating lift allowing slow flight, and slow speed practice approach.  Both aircraft made two slow approaches. the total time for two runs was about 12 minutes.  So, considering we have 525,000 minutes in a year – taking 12 minutes to enjoy the show, our brave pilots and supporting the military in our own backyard is pretty darn cool.  Hope they do it more often.  The sound of freedom is always good to hear.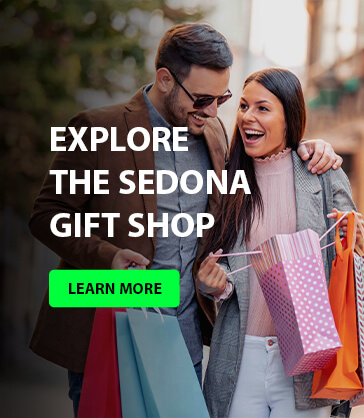 The feature photo was snapped at the airport yesterday, by me.