By Alexander Gozdan
Arizona does not have the laws in place to regulate water rates served by municipal water utilities to inside and outside areas, to stop them from gouging the public with exhorbitant rate hikes of more than 67 percent for their most precious resource, water. Now a group of more than 400 Verde Valley citizens are fighting back.
Cottonwood AZ (June 24, 2014) – Clean, safe drinking water is more essential than electricity, gas or telephone service, yet Arizona does not have the laws in place that would empower the state to regulate the rates of water served by municipal water-processing utilities and to prevent them from gouging or taking advantage of the public with exorbitant rate hikes.
UPDATE: The Verde Valley Citizens' Petition Will Be Hand Delivered to Arizona State Legislators Building at the Arizona State Capitol Building Complex on Monday, June 30, 2014.
A troubling trend in Cottonwood came in 2004 soon after the city bought four private water companies that were regulated under the Arizona Corporation Commission, becoming a large, unregulated municipal water monopoly serving both the city and the outside areas of Verde Village, Cornville and Clarkdale. When this happened, the public was no longer protected under the jurisdiction of the Arizona Corporation Commission, and in Oct. 2013, the Cottonwood Municipal Water utility skyjacked rates to outside areas by 67 percent, while they increased water rates by more than 30 percent inside the city.
A second troubling trend began when the local economy had not recovered from adverse impacts of the Deep Recession and the average Cottonwood Median Household Income (MHI)* for a family of four was estimated to be $36,870 which is well below the national average,* while Cottonwood's local sales taxes remained among the highest in Arizona and across the U. S. (Cottonwood levies a three percent local sales tax on retail sales, food and rent, and a one percent tax on utilities, which is added to utility services, volume and fees). At the same time Cottonwood's water rates jumped significantly, far outpacing the Verde Valley's Median Household Income,* which forced families to cut back on food and essentials.
From 2009 to 2013, Yavapai County District 3 Supervisor Chip Davis wrote numerous letters to State Senators Pierce and Crandall, and State Representatives Barton, Tobin and Thorpe (attached are Davis' letters), asking the lawmakers how it was possible, that municipal water companies could buy out multiple, private water companies and serve outside areas "without oversight or regulation" and still retain their rights of immunity from regulators. Repetitively, Supervisor Chip Davis asked lawmakers to amend laws to give outside utility customers a voice. He never received an answer. In Oct. 1, 2013 inside Cottonwood, AZ Municipal Water customers saw a 31 percent hike in water rates inside the city boundaries, while outside customers in Verde Village, Cornville, Bridgeport and Clarkdale saw a much bigger, 67 percent rate increase. The city of Cottonwood also levies a 1% utility tax on the water bill, including a 1 percent tax on fees.
Following the Oct. 1, 2013 water rate increase, Alexnder Gozdan, a Verde Valley Unit 6 resident, started a citizen action group called "Citizens for Fiscal Accountability" and started a petition drive to oppose the outside 67 percent water rate increase. Before the end of June 2014, Gozdan's grassroots organization plans to present the petition in person, to Arizona's key decision-makers who have the power to make changes in laws regarding the regulation of municipal water utility rates serving outside areas, at the Arizona Legislature at the State Capitol Complex. More than 400 signatures have been collected on paper and online to help sway key decision-makers.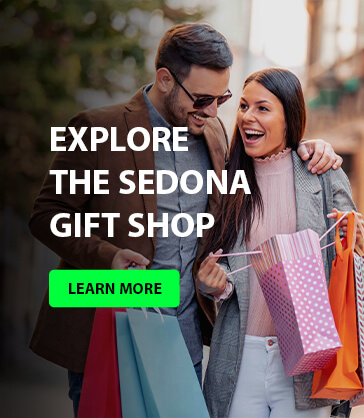 On July 1, 2014, the city of Cottonwood leaders will meet to discuss another water rate increase.
For more information, contact Alex Gozdan at azwaterwars@gmail.com 
Link to the "Citizens for Financial Accountability Petition: http://bit.ly/verdewaterwar
Purpose of the Petition: "To enact legislation to require municipal utility companies to comply with Title 40, Article 7 of the Arizona Administrative Code, with oversight by the Arizona Corporation Commission."
* Source:
References
1. Letters written to state senators and representatives from June 2009 to Nov. 2013, by Supervisor Chip Davis, Yavapai County District 3.
2. Letter written to Douglas Bartosh, City Manager, Mayor Diane Joens, Cottonwood City Council Members and Yavapai County officials on Jan. 11, 2011 notifying the city that their Municipal Water Company collected $29,000 additional fees for the Yavapai County Water Advisory, NAMWUA and the Verde River Basin Partnership fees for the outside areas but did not submit the fees collected to the County.
3. Prescott Courier Article, Jan. 28, 1986; Chino Valley vs. Prescott. Chino Valley wins lawsuit forcing the Prescott Municipal Water utility to equalize outside water rates.
4. Link to news article at https://sedona.biz//news-from-cottonwood-az/citizens-petition-aims-to-curb-a-67-percent-cottonwood-water-utility-rate-increase/