Sedona AZ (May 23, 2014) – Michael Miles performs his acclaimed one-man show, From Senegal to Seeger, a social and political portrait of America through the strings of a banjo, live at the Mary D. Fisher Theatre, 2030 Hwy 89A in West Sedona, at 7:30 p.m., Monday June 2. Tickets will be available at the door and online at www.sedonacollaborative.org. Tickets are $35.  
From Senegal to Seeger features musical and written works of Pete Seeger, Carl Sandburg, Woody Guthrie, Walt Whitman, Johann Sebastian Bach Mark Twain and others. 
In a 90 minute tour-de-force, Miles performs on several banjos, playing music that spans 300 years and charts the transformation of the banjo from an African instrument to the quintessential expression of the American Voice. 
Protest songs, fiddle tunes, minstrel sounds and a dazzling array of banjo playing forms the backbone of From Senegal to Seeger, but it is the poetic words of participants and Miles' masterfully woven narrative that completes this portrait of the American experience.  
After first hearing Miles, Pete Seeger sent him a letter that said, "in all my 70 years this is among the most beautiful recordings I've ever heard…it is enough to make me want to learn the banjo all over again."
Michael Miles is one of America's most inventive clawhammer banjo players.  His performance credits include the Kennedy Center, Smithsonian Institution, Ravinia Festival, Harris Theatre in Chicago, American University in Beirut and the Royal Opera Theatre in Marrakesh.  From 1984-1998, he served as the Program Director at the Old Town School of Folk Music bringing the school to international acclaim.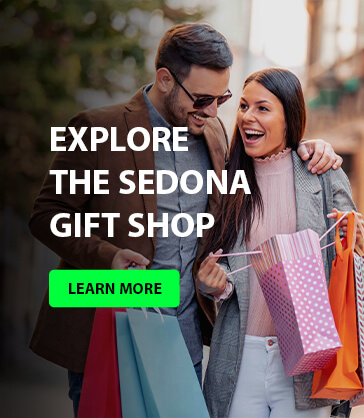 From Senegal to Seeger is just one of the many offerings of Sedona Arts Week: a series of immersion arts events woven through three festivals – Illuminate Film Festival, Sedona PhotoFest, and the Sedona Bluegrass Festival – from May 29 through June 8.
Participants will experience transformational films, enlightening panels and workshops; witness open rehearsals for a premiere ballet performance; experiment with capturing motion using cameras or Smartphones; celebrate music and sing along with renowned performers; learn how American music evolved from Africa; connect with the €œspirit of the land" and find new ways to further peace.
As part of this exciting tri-festival week, the Sedona Culture Collaborative has designed innovative immersive-learning experiences in arts and culture through more than 10 special events connecting the three festivals.
For Sedona Arts Week passports, individual festival and special event tickets and information, visit www.sedonacollaborative.org or call 928-282-0549.