Mary D. Fisher Theatre is the home for the opera simulcast and encore events
Sedona AZ (November 2, 2018) – The Sedona International Film Festival is proud to present the next Met Live Opera presentation of Nico Muhly's "Marnie" on Saturday, Nov. 10. There will be two shows that day at the Mary D. Fisher Theatre: 11 a.m. (live simulcast) and 4 p.m. (encore).
Plan to come early as Ed Ingraham will lead a pre-opera talk one hour before each production (10 a.m. for the morning show and 3 p.m. for the encore).
Nico Muhly's "Marnie", based on Winston Graham's novel, which in turn inspired Alfred Hitchock's suspenseful thriller, has its U.S. premiere at the Met this season. Isabel Leonard stars in the title role opposite Christopher Maltman as her blackmailing husband Mark Rutland, Iestyn Davies as his brother Terry, Janis Kelly as Mrs. Rutland, and acclaimed mezzo-soprano Denyce Graves as Marnie's mother. Robert Spano makes his company debut conducting.
Act I
At the accounting firm of Crombie and Strutt, Marnie, a clerk, meets Mark Rutland, a handsome client of Mr Strutt's. Mark is immediately attracted to her. After the office closes, Marnie steals money from the safe and plans how she will change her identity and appearance and move on to another town, as she has done before. Marnie visits her invalid mother and gives her the money for a new house. Meanwhile, Mr Strutt discovers Marnie's theft and vows to bring her to justice.
Marnie applies for a job at Halcyon Printing and is shocked to find her new boss is Mark Rutland, whom she met at Mr Strutt's office. He seems not to recognise her and offers her the job. She also meets Mark's playboy brother Terry, who is a partner in the firm.
Weeks later, Marnie has impressed Mark with her office work and Terry invites Marnie to a poker evening at his flat. When she joins her co-workers at a pub, a stranger appears, claiming to have known Marnie under a different name, but she dismisses him. Marnie joins Terry and his friends Malcolm and Laura Fleet for the poker game at his flat. After the game, Terry makes a pass at Marnie, but she rebuffs him and escapes.
At Mark's house, his mother tells him to shape up as managing director. Marnie arrives, having been invited by Mark on the pretext of work. Marnie mentions her beloved horse, Forio, and Mark speaks of his loneliness since his wife died. A thunderstorm starts, terrifying Marnie. Mark comforts her, then declares his romantic fascination with her and tries to kiss her.
Marnie quits her job on the spot and flees. Marnie plans another escape and breaks into the office safe, but Mark catches her in the act. He threatens to turn her in unless she agrees to marry him. Marnie has no choice but to comply.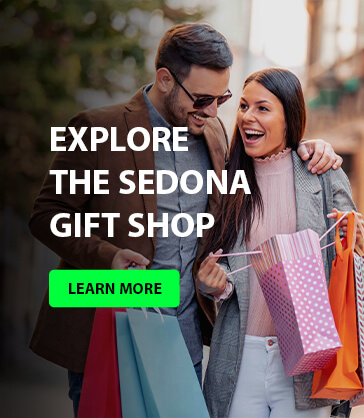 Marnie's mother receives a letter from Marnie, saying she'll be out of touch for a while. Marnie's mother expresses her mistrust of Marnie to her neighbour, Lucy. She believes that when Marnie was a girl, she killed her baby brother.
On their honeymoon cruise, Mark reveals to Marnie that he recognised her from the start and has known all along that she is a thief. She refuses sex with him and he tries to rape her. She locks herself in the bathroom and slits her wrists.
Act II
Marnie tells Mark that the Fleets were inquiring about Halcyon company shares and he concludes Terry is scheming to take over the family firm. Frustrated by their sexless marriage, Mark presses Marnie to consult an analyst. In return, he promises to bring her beloved Forio to be stabled on his property. Marnie sees the analyst and relives dark childhood memories, recalling a thunderstorm, a soldier, her mother and a dead baby.
Marnie and Mark attend his mother's party at the country club. Mr Strutt appears and recognising Marnie confronts Mark, who agrees to settle with him later. Mark confides in Terry, who excoriates Mark for his entrapment of Marnie, and the two men fight. Mrs Rutland reveals that she has arranged for the Fleets to buy the family firm, enraging Terry.
Marnie and Mark attend a fox hunt, with Marnie riding Forio. When the horse panics and bolts, Marnie is thrown and Mark, trying to help her, is injured. Forio is badly hurt and has to be shot.
Mark's mother visits him in the hospital, and expresses bewilderment at his marriage. Marnie arrives and, despite glimmers of sympathy for him, she determines to make another escape and steals his keys as she leaves.
Marnie breaks into the office safe, but she finds herself unable to take the money. Marnie goes to visit her mother but discovers her mother has died. At the cemetery, Lucy tells her that it was her mother, not Marnie, who killed Marnie's baby brother.
Marnie rejects her feelings of guilt and her need to transgress. Terry and Mark appear with the police. Mark vows to stick by Marnie, but she can't promise him the same. She only knows she must face the truth. She gives herself up to the police with the words, 'I'm free.'
The Met Live Opera's "Marnie" will be shown at the Mary D. Fisher Theatre on Saturday, Nov. 10 at 11 a.m. (live simulcast) and 4 p.m. (encore). The pre-opera talks will take place one hour before each show. Tickets are $25 general admission, $22 for Film Festival members, and $15 for students. Tickets are available in advance at the Sedona International Film Festival office or by calling 928-282-1177. Both the theatre and film festival office are located at 2030 W. Hwy. 89A, in West Sedona. For more information, visit: www.SedonaFilmFestival.org.