Sedona AZ (March 7, 2016) – March is Women's History Month and the 2016 theme is honoring women in public service and government. Consistent with that theme,  the Veterans and Families Task Force of The Mental Health Coalition Verde Valley is dedicating the Mental Health Monday program  on March 28 to the needs and challenges of women military and veterans.   In partnership with the Osher Lifelong Learning Institute, Mental Health Monday takes place at Yavapai College Sedona Campus, 4215 Arts Village Dr. The free program is open to the public and consists of three parts: a speaker, Joan E. Sisko,  from 9:30-10:30AM, the Coalition business meeting from 10:30-Noon, and the film Lioness  in the evening from 6:30-8:30PM. 
According to the US Veterans Administration, in 2015, women Veterans represented more than 10% of the total US Veteran population and is the fastest growing group among the Veteran population. The VA further cites that in 2009 and 2010 PTSD, hypertension and depression were the top three diagnostic categories for women Veterans treated by the VHA and about 1 in 5 women seen by VHA respond "yes" when screened for Military Sexual Trauma (MST). 
The guest speaker on March 28 from  9:30-10:30AM  is Joan E. Sisko, United States Marine Corps Veteran and Founder and CEO of Veterans First, LTD. Joan will address "Unique and Challenging Issues Facing Military and Veteran Women." Sisko enlisted in the USMC in 1974. After completing Communications Electronic School in 29 Palms, California in 1975 she was stationed at the Marine Corps Base in Quantico, Virginia supporting Communication Officers School in the Radio Repair/Maintenance Division until Honorably Discharged in 1977 at the rank of Sergeant. Joan came to Arizona in 1977. She devoted 15 years to property renovation and 10 years to commercial real estate until founding Veterans First, Ltd. a 501(c)3 non profit organization in 2002. She is a committed advocate and creates collaborating partnerships and programs to stabilize lives and prevent homelessness among our Women Veterans while providing referrals and resources to all veterans, their families and caregivers. Joan served two terms as a Commissioner on the Arizona Department of Veterans' Services Advisory Commission. She also has served on the Arizona Veterans Task Force for Governor Napolitano, Veteran Service Organization Commanders Task Force, City of Phoenix Military Veterans Commission, National Association of State Women Veteran Coordinators, Southwest Asia Veterans Memorial Commission. She was responsible for the building and dedication of the Enduring Freedom Memorial at Wesley Bolin Plaza honoring those we have lost from Arizona in the War on Terrorism. Joan was inducted into the Arizona Veterans Hall of Fame Class of 2009.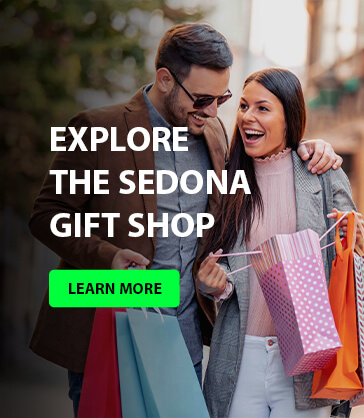 Following Joan's presentation, the Coalition will hold its business meeting 10:30-Noon. Community members interested in learning more about the Coalition are invited to attend the business meeting. 
In the evening, the film, Lioness, will be shown  at 6:30PM in Rm 34 of Yavapai College. Lioness tells the story of a group of female Army support soldiers who were part of the first program in American history to send women into direct ground combat. Without the same training as their male counterparts but with a commitment to serve as needed, these young women fought in some of the bloodiest counterinsurgency battles of the Iraq war and returned home as part of this country's first generation of female combat veterans. Lioness makes public, for the first time, their hidden history. Told through intimate accounts, journal excerpts, archival footage, as well as interviews with military commanders, the film follows five Lioness women who served together for a year in Iraq. With captivating detail, this probing documentary reveals the unexpected consequences that began by using these Army women to defuse tensions with local civilians, but resulted in their fighting alongside Marine combat units in the streets of Ramadi. Together the women's candid narratives describing their experiences in Iraq and scenes from their lives back home form a portrait of the emotional and psychological effects of war from a female point of view. The community is invited to discuss the message of the film afterwards. 
Answering the need for serious attention to today's mental health issues which affect one in four adults in a given year according to the National Alliance on Mental Illness,  the Mental Health Coalition Verde Valley is dedicated to building community support for families and individuals living with mental illness through education, advocacy and community support services.  For more information, contact Barbara Litrell, 649-0135 or blitrell@aol.com.