Sedona AZ (August 8, 2016) – The Mental Health Summit 2016 on "Latest Truths and Treatments" will include two panels that will support the focus of the Summit that the treatment of mental illness needs to go beyond the drug treatments available and look at integrative care, non-pharmacological treatments, and alternative treatments. The Summit will take place on Friday, August 26, 8:30AM-3:30PM at Cliff Castle Casino Conference Center, 555 Middle Verde Rd, Camp Verde. The featured keynotes include Robert Whitaker, investigative journalist and author of Mad in America and Anatomy of an Epidemic, and Dr. Grace Jackson, board certified psychiatrist and author of Rethinking Psychiatric Drugs.
The big question that needs to be examined, according to Whitaker in his book, Anatomy of an Epidemic, is why, if there are so many psychiatric drugs on the market to treat mental illness, why has the rate of disabled mentally ill individuals skyrocketed over the past 50 years? And even more worrisome, he notes, is that "the plague of disabling mental illness has now spread to our children, too."
In order to put a face on these questions and issues, the Coalition has assembled an outstanding group of individuals to share their stories on the morning panel, "Coming Out the Other Side Recovered: How Did it Happen".
Lori Morrison experienced a long list of traumatic events while living in El Salvador for 25 years. After the sudden loss of her husband she had a "psychic break" and ended up in a mental health facility twice, labeled with severe PTSD, borderline schizophrenia, possible bi-polar disorder and depression. Realizing that she was not mentally ill but instead having a spiritual awakening she took the path of indigenous and alternative healing methods and designed a deep and profound personal spiritual practice to heal herself, which she now shares with others through her spiritual counseling and healing practice.
Catherine Penney was diagnosed and treated for schizophrenia over forty years ago and was the subject of the book "Dante's Cure- A Journey Out Of Madness" written by Dr. Daniel Dorman, who was her psychiatrist/therapist for her three years of inpatient hospitalization at UCLA's Neuropsychiatric Institute as well as for the five years post her discharge. Catherine has been a registered nurse in the mental health field for over 32 years in both inpatient and outpatient settings. Upon retiring from Riverside County Department of Mental Health as an RN case manager in 2009, Catherine was hired by Copper Mountain College in 2010, and continues to work there as a clinical instructor for RN students going through their psychiatric nursing rotation.
Laura Delano is a psychiatric liberation activist, writer, and community organizer. She entered the "mental health" system as a thirteen-year old and escaped it fourteen years later, after accidentally stumbling upon Robert Whitaker's book, Anatomy of an Epidemic. Today, Laura works with individuals looking to free themselves from psychiatric labels and drugs, and communities seeking to build alternatives to the "mental health" system.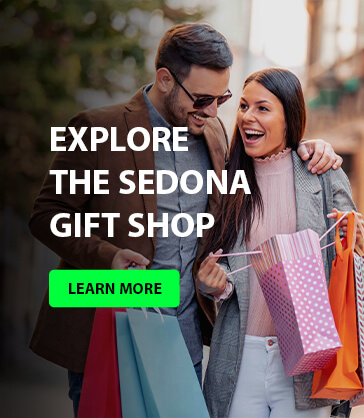 Finding the right treatments is the biggest challenge. The afternoon panel will focus on "Innovative Approaches to Healing Mental Illness" and will include 4 practitioners discussing their approach to treatments and healing of mental disorders.
Dr. Courtney Keckich is a Board Certified adult psychiatrist and the Chief Medical Officer of Spectrum Healthcare. Her clinical practice has an emphasis on caring for patients with serious mental illness. She has a special interest in psychotic disorders, such as schizophrenia; mood disorders, including depression and bipolar disorder; anxiety disorders, including PTSD and panic disorder; personality disorders; and substance use disorders. She believes it is important to look at non-pharmacological treatments for mental illness, as well as minimize potential risks associated with medications and their side effects. She works closely with therapists, case managers, nurses, and other physicians, to address all aspects of patient health.
Suzanne Connolly specializes in treating trauma and Post-Traumatic Stress Disorder (PTSD) and is passionate about sharing her effective methods with professionals and leaders around the world. Author, speaker, trainer, therapist and licensed clinical social worker, she has been in private practice working with adults, adolescents, couples and families in Northern Arizona since 1987. Suzanne is the author of Thought Field Therapy: Clinical Applications, Integrating TFT in Psychotherapy, which has received notable praise by Dr. Steven Hawkins, MD, PhD. and Roger J. Callahan, PhD., the founder of Thought Field Therapy. Suzanne's considerable experience training other professionals includes instructing therapists at the Herzog Hospital Israel Center for the Treatment of Psychotrauma, medical professionals at Charity Hospital in New Orleans and clinicians at Oshner Hospital in Baton Rouge. She also conducted numerous trauma relief trainings for community workers in Rwanda, Africa, to help people of all ages heal from the devastating genocide there.
Jana Shiloh has over 30 years experience in Classical Homeopathy, is Nationally Certified and licensed by the Homeopathic Medical Board of Arizona. She has taught a post-graduate course to medical doctors at the University of Arizona Medical School in Tucson, AZ. She was also named Honorary Clinic Associate to the physician to the Queen of England. Jana has also developed a special process called HeartFusion™ whereby a specific trauma or core issue is turned into a personalized remedy. The most unusual aspect of homeopathy is the ability to address the emotional and physical conditions simultaneously. She believes there is no illness that is not somehow rooted in or connected to emotional issues. This is something that is not always handled in western medicine except by the addition of psychotropic drugs. When drugs are ineffective, or an alternative method is preferred, homeopathy is an excellent choice.
Jeff Masters is an Integrative Somatic Therapist, specializing in the assessment and treatment of chronic pain, neuro-energetic dysfunction, and somatic-based trauma. He has been researching and practicing Somatic Therapies for over thirty-years. Jeff is the founder of Thunder Mountain Wellness and The SevaSoul Foundation, Arizona based organizations dedicated to vibrant health, wellness and realization of the fully actualized human potential. He is the assistant director, advisory board member, and primary faculty for Yoga For First Responders, as well as an advisory board member for Warriors 4 Healing. An internationally published writer, Jeff is the author of the forthcoming book "Samskaric Archaeology and Alchemy: Uncovering And Healing The Issues In Your Tissues."
The Summit is open to the public. The fee is $25 which includes lunch. Registration is available online at
http://www.brownpapertickets.com/event/2568085. For more info contact Barbara Litrell 649-0135 orblitrell@aol.com.