By Melanie Lee
Author, "A Year In Sedona~Meeting The Muse At Wisdom's Edge"
(December 18, 2017)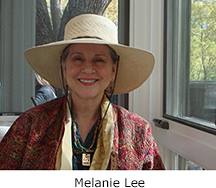 This column is dedicated to the spirit of creativity and to those on the path to growing older and wiser, healthier and happier. Meeting the muse is about finding out what matters most in times of personal and societal change and transformation, and discovering that the muse is a friendly and worthy companion on the journey.
Sages and seekers across time and place have always known intuitively what modern day scientists are now confirming with a rational toolbox of measurements and verifiable observation: Engaging in the creative process is enlivening, offers new perceptions, enhances healing and fosters a deepened connection with self and others. For those looking to find a place of stillness, quiet focus and ultimately a new and vibrant curiosity and creativity, here is where you'll find stories about storytelling, art, yoga, nature, conscious cuisine, cultural traditions, rituals and ceremony as paths to bridge the inner life and the outer world.
My own path to meeting the muse began when, as a business journalist some 20 years ago, I wrote a column about entrepreneurs, artists, inventors and other innovators who'd found their way to wisdom's edge. Listening to their stories about creativity and right livelihood was a revelation and it dawned on me that it was their sense of playfulness, joy, wonder and trust in their own capacities that gave these creative souls the courage to risk forging ahead into the unknown to give birth to their dreams. This epiphany led me to live for a decade in wildly creative Santa Fe, New Mexico with its vibrant and robust art and writing communities. I wrote write fiction and poetry and founded a small publishing press, penning and editing my own and others' stories. And I created Sojourns Writing Workshops teaching others how to find the creative narrative arc within their own lives as they traveled to wisdom's edge.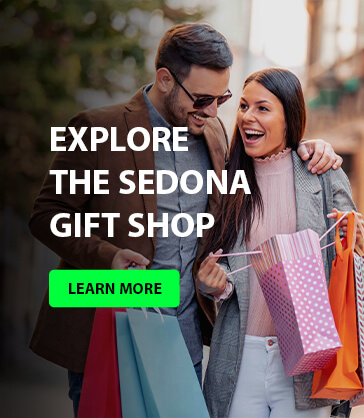 Five years ago I arrived at my own wisdom's edge after settling into the small mountain village of Sedona. Now I'm finding a whole new relationship with my muse through publishing a new book, teaching yoga, gardening, cooking and painting as well as meditating on top of a mountain of red rock with breathtaking vistas of geological wonders. And as this new story of rediscovering the creative life unfolds, I'm still swapping stories with seekers hailing from all over the country, both visitors and long time locals, all on the their own path. Bravo to everyone on the way to meet the muse at wisdom's edge, where age meets wisdom, beauty beholds wonder and story honors soul.
Namaste and may the muse always be with you.
Melanie Lee is an award-winning writer, editor, artist and author. Growing up in Texas, she read mostly biography and autobiography and dreamed of being a writer who could help inspire others to meet their muse by honoring beauty in everyday life. She holds degrees in languages and journalism and was a features editor and columnist, writing everything from lifestyle stories and business news to profiles of entrepreneurs, artists and inventors engaged in the creative pursuit of right livelihood. She lived for ten years in Northern New Mexico where she was creator and director of Sojourns Writing Workshops of Santa Fe.
At the second half of life she moved to Sedona with her husband Louis Michalski. She met her muse anew, took up painting, became a yoga teacher and avid hiker and wrote "A Year in Sedona~Meeting the Muse at Wisdom's Edge",  available on Amazon.com or from the author. She can be contacted at 
P.O. Box 1419   Sedona, AZ  86339 or   atwisdomsedge@gmail.com