Sedona AZ (December 26, 2015) – The City of Sedona is pleased to announce an opportunity to meet with three local talented artists, whose inspiring work is currently being displayed in various spaces at city hall. This event will take place at Sedona City Hall in the Vultee Conference Room on Wednesday, Jan. 6, 2016 from 4 to 6 p.m. Come get to know these artists and celebrate their work.
Derek von Briesen has been an avocational photographer all his life. He now devotes his time to landscape photography, shooting for publication, producing fine art gallery prints and teaching photography workshops throughout the Southwest. He is a regular contributor to Arizona Highways and his photographs have been published by National Geographic, Outdoor Photographer, Sedona Magazine, Sedona Monthly and USA Today. His most famous photograph, "Cathedral Sunset," on display at city hall, was chosen by the editors of Arizona Highways as one of the 100 greatest photographs to appear in the ninety year history of the magazine.
Tom Fish's beautiful and colorful oil paintings depict realistic southwest landscapes and wildlife. Following a productive and inspiring 10-year career as a Walt Disney animator, Fish moved to Sedona to begin his lifelong ambition of painting full time. His oil paintings have been represented by several Sedona galleries and he is becoming a well-recognized artist with increasing demand for his original artwork. His progression from illustrator to animator to oil landscape painter has culminated in mural work he has completed over the last 10 years.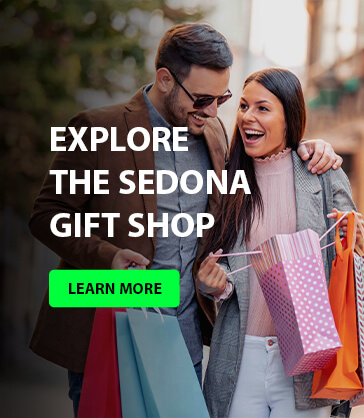 "Dreamtime," the title of Julie Bernstein Engelmann's show, is an aboriginal term for the eternal place where the uncreated spiritual essence of form exists. Engelmann's lush abstracts have won numerous awards. She was
honored with a retrospective exhibit, "Being Spirit," at the Southern Alleghenies Museum of Art at Altoona, PA. Site Coordinator Barbara Hollander said, "Her technique relies partly on many years of study and partly on an intuitive, creative interaction with what she refers to as the 'painting spirit.' The resulting works are spiritually resonant and ineffably uplifting."
For more information, please contact Nancy Lattanzi, Arts and Culture Coordinator, at 928-203-5078, or email NLattanzi@SedonaAZ.gov.