Beverly Kievman Copen, Tony De Luz, and Therese Black
Sedona AZ (June 15, 2016) – The city of Sedona is hosting an opportunity to meet with three local talented artists whose inspiring work is currently on display at Sedona City Hall. This event will take place Thursday, June 23 from 4 to 6 p.m.
"I am very pleased to have three diverse artists exhibit at City Hall. From the engaging images captured by Beverly Kievman Copen's world travels, the intricately detailed paintings of fading Americana by Tony De Luz, and the spectrum of cheerful colors in Therese Black's photographs, this reception promises to be an insightful experience for all," said Nancy Lattanzi, city of Sedona arts and culture coordinator.
Beverly Kievman Copen's photography exhibit, "Portraits, Portals and Magical Moments," displays her deepest passion, telling stories through her images. Through her travels to many countries around the world she discovered one of her deepest interests has been learning about the culture of other countries. Copen's focus is on a variety of fascinating folks in native costume, as well as doors and archways. Off the beaten path destinations appeal to Copen far more than well-traveled destinations and she has lived in a rural village in Japan for three years.
Copen is also a published author. The latest of her four books, Your Eyes are Your Windows to the World, captures the spirit of many people and lands. "I hope the people viewing these images also feel like they could be walking into another world. The passion and core of my work, is capturing people doing what they do in life – how they work, live and play. To me, that is what culture is about," said Copen.
Tony De Luz, illustrator and painter, is exhibiting compelling gouache paintings that focus on the scenes of fading Americana in the modern day Southwest, including old automobiles, motorcycles, and classic neon signage, all seen through the eyes of a city kid from Boston. Born and raised in some of Boston's roughest neighborhoods, De Luz started out painting and drawing on whatever paper was available. His earliest works were created on paper bags and old cardboard.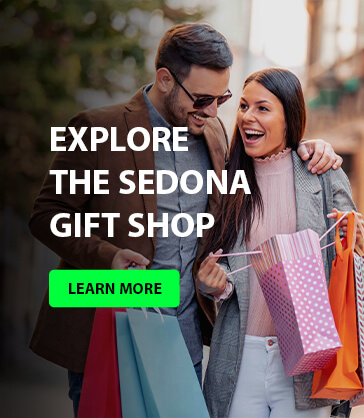 De Luz has a Bachelor of Fine Arts in Commercial Art from Eastern New Mexico University. He developed his photorealistic style, and discovered his interest in painting cars and signage on a trip to California. After working at an advertising agency in Boston with clients such as John Hancock, Spalding and Labatt Beer, he became a painter and freelance illustrator, balancing commercial assignments with gallery shows. De Luz also had a printing and graphic design business in Sedona for a number of years, and is currently beginning his fourth year as a graphic designer at Cliff Castle Casino.
De Luz said "I have come a long way from where I've started. As I've gone through life, the experiences I've had, both positive and negative, have shaped me profoundly. That sense of realism is hopefully evident in my paintings."
Therese Black's photography exhibit, "Spring Blossoms," features colorful cactus and flower images captured in many locations in the Verde Valley, from parks to private gardens. Black's flowers promote world peace online through her Facebook page, 1 World Peace Plan, which has over 6,000 followers in over 40 countries.
Originally from Phoenix, Black learned oil painting when she young and continued creating art until her college years, where she earned a Bachelor of Science in Physics. After 35 years working in the computer consulting and physics fields, she became inspired to return to art. Black then took up colored pencil, ink art and flower photography. Black said "I just start drawing. My art is a meditation and a path to a state of being developed in peace." Black's art is also exhibited at The Village Gallery of Local Artists in Village of Oak Creek, Yester Days Fine Art in Jerome, and The Gallery in Williams in Williams Arizona.
Sedona City Hall is located at 102 Roadrunner Drive. The reception will begin in Council Chambers where Beverly Kievman Copen's photographs are on display. Gouache paintings created by Tony De Luz can be seen in the Vultee Conference Room. Therese Black's photographs are exhibited in the Community Development building within the Schnebly Conference Room. For more information, contact Lattanzi at 928-203-5078 or via email at NLattanzi@SedonaAZ.gov.