Sedona AZ (April 17, 2015) – Last fall, Sandy Moriarty stepped up to be a candidate for the office of Sedona's mayor. In November, more than 1,300 Sedona voted for her. Why did she run, and why did so many voters place their trust in her? And now, how will she fulfill the hopes of her constituency–in a town where so many people have strong and differing opinions?
Meet Sandy and learn what being Sedona's Mayor for several months has been like. Find out what she and the City Council have selected and prioritized to accomplish together during their terms in office.
Sandy Moriarty will be the guest of honor at the Osher Lifelong Learning Institute's (OLLI's) Keynote Speaker program on Wednesday, April 22, from 1:00 – 2:00 pm. in room 34 of Yavapai College's Sedona Center (on Cultural Park Place, across Rte 89A from Red Rock High School).
A Seattle native, and a University of Washington graduate in economics, Sandy lived in Oregon, Florida, and Alaska before moving to Sedona in 1972 (when we had only 4,000 residents and were still unincorporated). Sandy worked here for a CPA firm, for 31 years, and now is a self-employed accountant.Soon after her arrival, Sandy became involved on several committees that met over a 15 year period to overcome all the obstacles to incorporation, until, in 1988, the voters' approved this initiative and the City of Sedona became a reality.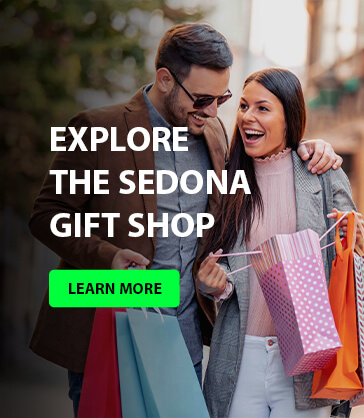 Sandy was a member of the first appointed City Council, which turned over to the first elected Council, five months later, a well-operating City government with a City Clerk, a City Manager, a Police Chief, a sales tax, a bed tax, and a City Hall.
Sandy's community activities over the years have included volunteering with AYSO (youth soccer), Good Morning Sedona, the City's Housing Commission, and the Verde Valley Wine Consortium. She also helped found Sedona Recycles and served on the Board for nearly 20 years. Clearly, Sandy loves Sedona and has contributed in innumerable ways to see it thrive.
OLLI's Lunch & Learn is a town hall for local residents to meet, chat, and interact with speakers doing interesting and important things in town. This enjoyable, informative, weekly community event is free and open to all. Bring your lunch (or come for complimentary coffee, tea, water, and a little snack) and join the conversation at 12:30, or come from 1:00 – 2:00 to learn the "inside story" of what it's like to be Sedona's Mayor.
OLLI is a local, volunteer, peer-to-peer, adult education program, part of Yavapai College, that offers many learning groups and workshops each term for a nominal fee. Its Spring term is just beginning, and many learning groups and workshops are available. For more information about OLLI or the Lunch & Learn program, please call: 928-649-4275.