From Paris to Sedona
Sedona AZ (February 1, 2016) – This 2016 first Piano on the Rocks International Festival, "From Paris to Sedona" celebrates great music by French composers and composers who lived in Paris. It will take place on April 15,16,17, 2016 in Sedona.
The festival was created on the initiative of Duo MusicAleph, with French-born pianist Sandrine Erdely-Sayo and narrator Elizabeth Peña, who share a common passion for music, literature, poetry and for the magical city of Sedona, Arizona. This festival brings top international artists and competition winners to Sedona, the city of light. It explores the interconnection between solo piano literature, storytelling and literature. Its mission is to create a fusion between music and literature, to explore literature through music and music through literature, to offer musical performances of the highest quality that are accessible to and enjoyable by all, and to build bridges across diverse cultures.
Of special interest will be the opportunity for our audiences to taste the richness of Parisian artistic life during the 1830s when Paris was a center of the new Romanticism. Piano on the Rocks will present masterpieces by Franck, Debussy, Ravel, Poulenc, Chopin, Liszt, Thalberg and others. The Festival will open at the Church of the Red Rocks under a beautiful sunset. The subsequent two concerts will be held at the Sedona Creative Life Center. These three concerts will feature international pianists: Sandrine Erdely-Sayo — described as electrifying by the Philadelphia Inquirer — and Helene Tysman, laureate of the Warsaw International Chopin Piano Competition. The concerts also feature Dr. Carl Schmidt, musicologist; Elizabeth Peña, narrator and member of the Duo MusicAleph; Dr. Barbara Di Toro, soprano, who will sing the Hymn To Sedona.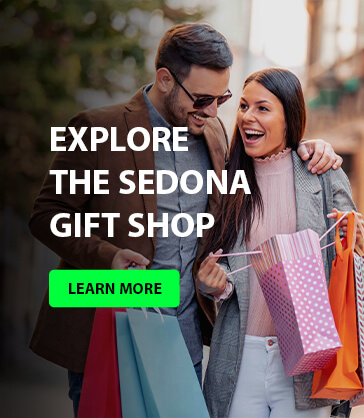 Pianist and Artistic Director, Sandrine Erdely-Sayo is the youngest recipient of the French Minister of Culture Prize at the age of thirteen. She is graduated from the Paris Superior Conservatory. She won first prize at the Scène Française International Piano Competition in Paris and was also prize winner at the Ibla International Piano Competition in Italy. After her Carnegie Hall debut in 2014, she wrote the Hymn to Sedona which was nominated for the American Song-Writing Award. She has been described as "electrifying"(Philadelphia Inquirer), and as "A pianist with idealism, passion and lyricism"; (La Prensa, Spain).
Sandrine Erdely-Sayo and Elizabeth Peña are looking forward to seeing you at these wonderful concerts filled with living sounds.
Concert dates and locations:
Friday, April 15, 5:00 P.M. free Church of the Red Rocks
Saturday, April 16, 7:00 P.M. $15 Creative Life Center
Sunday, April 17, 7:00 P.M. 7:00 $15 Creative Life Center