Sedona AZ (March 30, 2018) – Over the almost 3 years the Hub has been a home for many local performing groups, a great deal of laughter and love has been cultivated, and on Friday 6th of April these regulars are coming together in an evening of music, dance, kirtan and spoken word. Tickets are $15 at the door and proceeds will support the regular staff and technical folks who make the space work for all.
The regulars who will be on stage include Zenprov, Anything Goes, Kirtan with Natesh, Dances of Universal Peace, Music in the House and Wdya'Got with spoken word. If you haven't played with them before this is your opportunity to sample them all in one evening.
'Love at the Hub' offers also opportunity to participate and try out these forms yourself.  Led by Dances for Universal Peace, we will begin the performance together. Meeting one Thursday a month, this is for anyone who likes to dance, sing, and learn about and celebrate the world's spiritual traditions while enlivening the heart and awakening the spirit. (more at www.meetup.com/Sedona-Dances-of-Universal-Peace/ )
Anything Goes, the weekly drop in improv group, will engage the audience in some of their games. (You might even be invited on stage). Music in the House, 8 months of the year on a Friday night (and sometimes more), brings local and out-of-state musicians to play in this intimate space, where the focus is on the music and the tickets completely affordable. Larry and Leslie Latour, Ryan Biter and See Bliss will take the stage during the evening.
ZenProv, who have been rehearsing at the Hub every Monday, teamed with Hub Manager Kate Hawkes to create Wdya'Got. One Thursday a month in 90minutes, live music, spoken word and long form improv unfold in an informal 'living room' atmosphere. Gary Every and Connie Patrick (who have also appeared at other Hub events) will each share a story and the musical duo F #  Cathy Ransom and Brian Mack will play some original songs. Kate Hawkes and Zenprov will offer a piece created through improv monologue and what spins off from that.
The evening will close with a short kirtan prayer of gratitude led by Natesh. Natesh and the Kirtan Wallahs lead a call-and-response kirtan chant with the Sedona community monthly at the Hub. Not affiliated with any specific teacher or spiritual path from this tradition and with no experience or special vocal talent necessary, this is a healing, inspiring and powerful interactive musical form. (More information atwww.nateshkirtan.com/)
The Hub is supported by the City of Sedona – meeting their commitment to Sedona as a city animated by the arts – by contract with Red Earth Theatre. The part time staff (Kate Hawkes and Cathy Ransom) takes rental requests, create and coordinate the PR, assists with front of house and technical support as requested (sound/lighting), and provide concessions as well as maintaining a dedicated website and social media, cleaning, and fulfilling all the office management and book keeping requirements. They also work with the visual artists to meet their vision and bring live performances to those exhibits – and they keep the many live plants happy.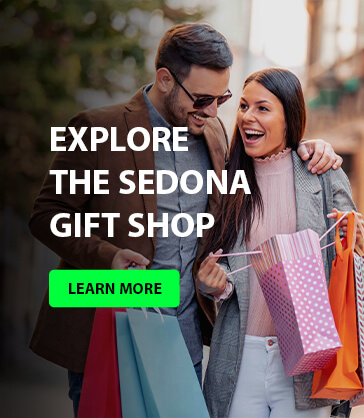 Come to the Hub at 6.30pm on the 6th and enjoy the current art show. Images from the Heart, an Exhibit by Jim Peterson, features stunning photographs of our beautiful country and all sales benefit Red Earth Theatre and the Hub. There will also be a few items remaining from the Green Room Garage Sale that will be seeking a new home!
Pre-show, post-show and an intermission give you time to mingle with the performers and make sure you are on their email lists so you can catch them next time they are out and about. Celebrate the creative energies at the Hub on Friday April 6th beginning at 7pm, with this eclectic group whose love for their art forms is infectious and inspiring.
What: Love at the Hub – An Evening of Live Performance
When: April 6th, 7-9pm (doors open 6.30)
Tickets: $15 at the door
Where: Sedona Hub (525B Posse Grounds)
For More information visit www.sedonahub.org or call 928-282-1660