Sedona AZ (July 13, 2018) – Music lovers you will definitely find something on the menu this coming week at Sound Bites Grill in Sedona.  Starting Wednesday July 11th this week the entertainment restaurant will be featuring musicians from all over that have chosen Sedona as their home town.
Sound Bites Grill is located at the Hyatt Pinon Pointe Shops in uptown Sedona, open for lunch and dinner, offers patio dining with fabulous red rock views and has a Celebrity Show Room where the live music is performed.
This week is a special week because they are kicking off their annual Lobster Fest in addition to great local talent. You will enjoy a completely separate Lobster filled menu to enjoy while listening to Sedona Sounds!
Wednesday July 11th Eric Miller performs from 6-9pm. Eric performs original Latin and Soft Rock Covers. Born in Alpena, Michigan, but grew up in Detroit. He began seriously playing guitar at the age of twelve, inspired by all the great rhythm-n-blues and rock-n-roll of the area. There is no cover to enjoy the music.
Coming from a family of musicians and artists, Eric started playing professionally when he was sixteen. In no time he was playing some of the hottest and biggest venues of the Detroit Metropolitan area. After several years of disciplined study and performance of flamenco, Eric found himself drawn towards Brazilian music, inspired by the brilliance of masters such as Antonio Carlos Jobim and Caetano Veloso.
Thursday July 12th at 6pm Eric is joined by his father, performing artist, composer and songwriter Robin Miller. Robin also born and raised in Detroit, Michigan began playing the guitar at the age of 7, started his first band at age 14 and composed and recorded his first album before he turned 18.
Robin Miller now has over 20 albums produced. His music receives airplay on cable radio and FM stations across the USA and Canada, and musical streaming through DMX and MUZAK satellite channels.
Talent runs in the Miller family for sure. The Millers perform every week for the venue's Chill on the Hill evening Thursday Nights where there is always a Chill Martini on special. The duo performs mostly original songs. There is no cover to enjoy the music.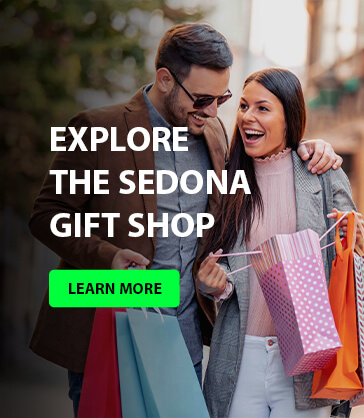 Friday Night July 13th, Dan Vega will be joined by local favorites Troy Perkins on Bass and Eddie Barattini on Drums. The trio will be performing classics and standards as well as some soft rock and blues favorites! Don't miss this Sound Bites Grill's first show performance for this new group of very talented artists.
They will be performing from 7-10 p.m. There is a $10 Cover and dinner is served until 10 p.m. Singer/songwriter, guitarist, and producer Dan Vega hits soft and hard with his unique blend of soulful singing and blues-tinged guitar work. Dan draws his energy from years of Classical and Jazz saxophone training and performance, cutting his teeth as a guitarist in the Buffalo, NY and Austin, TX blues scenes and as a featured performer aboard cruise ships across the Caribbean.
Saturday Night July 14th from 7-10 p.m. you will want to put on your dancing shoes as Diversity performs Motown and R & B.  The dynamic band starts with a husband and wife team, also from Detroit Tim and Renee Claybon who relocated to Sedona 4 years ago.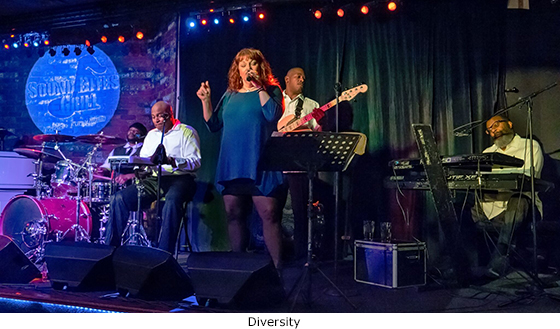 They will be joined by the band members, Les Paul Roque on piano and Jamal Baker on drums. They have since created a vibe of hip, pop, Motown, rock & dance like no other group of musicians and singers. Tim and Renee hit the ground running they both sing lead and backing vocals so you get a rich sound that enhances their diverse style and song selection. There is a $10 / per person cover to sit in the Celebrity Show Room this evening and the table is yours for the night.
The week ends with a bang with a great local Jazz Quartet known as "The Classics" on Sunday July 15th from 6-9pm. The band features vocalist Jeanie Carroll, Steve Douglas on upright Bass, George Bein on drums, and there is always a special keyboardist.
This is an evening of romance! The band will play and Jeanie Carroll will sing mostly the slower, dance-able songs that many of us are familiar with from the 60's, 70's and 80's. Also included with be some great up-tempo and Latin tunes to get you moving. So, bring your dancing shoes or just come to listen to and enjoy the music. There is no cover!
Sound Bites Grill is open for lunch and dinner daily. Hours of operation are 11:30am until 9 p.m. except for Fri and Sat they stay open until 10 p.m.For more information and reservations please call 928-282-2713 or visit SoundBitesGrill.com