Sedona AZ (February 4, 2021) – The Sedona Heritage Museum will be hosting their popular Living History speaker series as youtube videos for the foreseeable future.
The first in this new series is "Glass Paperweights-An Extra-ordinary Art Form". This program features Sedona collector Dawn Bershader sharing her beautiful glass paperweight collection and her knowledge on the topic. In the taped program, Dawn shows examples of "lampwork" (glass in glass) and torchwork, from both European and US artists, from the 1930s to present.
Glass paperweights were viewed as luxury items when first made in the 19th-century. Letter writing was a popular activity at the time, and paperweights became a fashionable and economical way to decorate a home while keeping papers organized in drafty rooms. In the early 20th century the art form spread from European makers like Baccarat and Clichy, to the U.S. where the art form was continued with contemporary artists including Tiffany.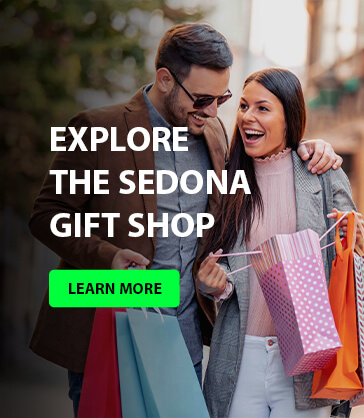 To view the program, guests need only search SedonaMuseum.org/livinghistory/ and the program titles to choose from will be visible.
More programs are being taped now and will be announced as they become available. These presentations are free.
Every year, the Sedona Heritage Museum presents a series of Living History talks.  Speakers include descendants of pioneers, long-time residents with historical stories to share or other story-tellers about history.  The Museum is located at 735 Jordan Road in Jordan Historical Park in Uptown Sedona and is open daily 11:00 a.m. to 3:00 p.m.  For more information, call 928-282-7038.