By Viviane Kraus, Youth Services Librarian
Sedona AZ (October 16, 2020) – The days are just right for a walk in the park.  And what better way to enjoy a book than reading it outside?  Combine the two and you get StoryWalk®, a safe activity that all ages can experience on a paved, half-mile path.
For another few weeks you can enjoy the Library's current StoryWalk display "Thank You, Omu!" at Sunset Park, 655 Sunset Drive, in Sedona. It's a heartwarming story about community, giving, and friendship. Omu is pronounced "Ah-Moo" and means "queen" in the Igbo language of Nigeria. Author Oge Mora's cut-paper collage illustrations complement the story beautifully.  A different StoryWalk will be installed at the park the second week of November.
You can now install your own StoryWalk! Sedona Public Library offers take-home StoryWalk kits with stories that have been featured at the park.  Each story is contained in a large plastic tote and includes individually laminated pages of an entire storybook.  The 18 laminated posters can be set up indoors or outdoors, and clips for hanging them are also available to check out.  Children and adults can read the story and enjoy the activities/literacy tips on each poster at home, preschools, and other locations.
StoryWalk kits feature these books: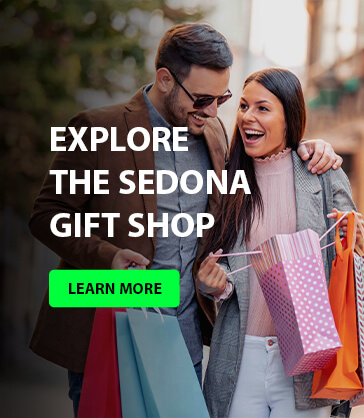 "In the Middle of Fall," by Kevin Henkes
"How Big Is the World," by Britta Teckentrup
"Bear Can't Sleep," by Karma Wilson
"The Seed and the Giant Saguaro," by Jennifer Ward
"Some Smug Slug," by Pamela Duncan Edwards
"After the Fall," by Dan Santat
"Little Green," by Keith Baker
Be sure to visit the children's room when you come to the Library and enjoy the Halloween book selections and decorations, and pick up take-home Halloween-themed word searches and coloring pages. During Halloween week, a Grab & Go craft kit and other goodies will be available. 
Online programming continues this fall! The Library is pleased to present "Music Everywhere with Annette" on our Facebook page. Join Miss Annette for a virtual picnic and the "Apples and Bananas Song" at Sedona Heritage Museum. Sing, dance, and play in the apple orchard, be amazed at the antique farm equipment, and have fun practicing your vowels and sign language!  Also join Miss Marcia on the Library's website or Facebook page for fall and Halloween online story times.
And don't forget about the online Spooktacular costume contest! Submit photos of your costume to amackler@sedonalibrary.org.  If you want to show us your costume, you are welcome to wear it to the Library and we will submit your photo for you.
Sedona Public Library is a nonprofit, 501(c)(3) organization. Please support your library by visiting our website at sedonalibrary.org/donate to make an online donation, or mail your gift to Sedona Public Library, 3250 White Bear Road, Sedona AZ 86336.  Thank you!