By Sophia Zarifis-Russell, Reference Assistant
Sedona AZ (January 12, 2018) –
This is it! This is the year I lose weight and exercise more.  What better place to start than the Library. As I stroll down the aisle where the diet books are located, I see familiar ones. I must confess that I am a professional dieter, always on a diet, but never losing weight.
There are so many programs to choose from:  Eat to Live, South Beach, Atkins, the 17 Day Diet, and the Sonoma Diet (one of my favorites; it has the best-tasting food ever, and it even allows a daily glass of wine). But weight (pun intended), I hear your cries of protestation, it is not about dieting but eating a healthy lifestyle forever, right?
But which lifestyle is right for you? Paleo, gluten free, plant based, flexitarian, or intermittent fasting—we have heard the benefits of them all.
Being Greek, I love my ancestral food and so chose the Mediterranean style of eating. I check out the Library's copy of "The Complete Mediterranean Cookbook," from America's Test Kitchen. It makes sense, especially if I follow Peter D'Adamo's concepts from his newly revised and updated version of his best-selling book, "Eat Right for Your Type." Also, I am tempted to take from the shelves all the Mediterranean diet books that I can find. However, I have a guilty conscience; I should leave some books for our patrons. So, begrudgingly, I put them back and take one or two choice books: "The New Mediterranean Diet Cookbook," by Nancy Harmon Jenkins, and "The Mediterranean Diet," by Marissa Cloutier. These seem like a great choice for this week. Armed with my new cookbook and two diet books, I am ready to start cooking and be healthy for the rest of my life.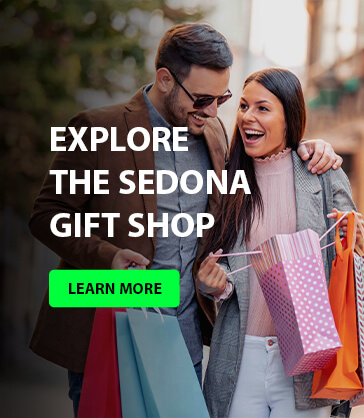 But the reality is, I already know what to eat. My biggest hurdle, like many Americans, is avoiding sugary temptations. If only there were a book to help me with sugar addiction!  That's no problem for your local library; we have titles such as "Beating Sugar Addiction for Dummies," or better yet, an ebook entitled, "Beat Sugar Addiction Now," by Jacob Teitelbaum, for those who need immediate inspiration.
For anyone who just wants to detox from the holiday feasting, I highly recommend "The 21-Day Sugar Detox," by Diane Sanfilippo; there is even a cookbook to accompany it. I have taken this book out multiple times. It is one that I keep by my bedside and hope to gain the benefits of by osmosis.
No wonder I am a diet book junkie, with such exciting, powerful, and hopeful titles like "The Joy of Half a Cookie," "Turn Off the Fat Genes," "Bread Is the Devil," "Lose the Clutter Lose the Weight," and "Fat to Skinny."
What if we or another Yavapai County library does not have the diet or health book you are looking for? You can submit a purchase request through our web site, or we can try to obtain the book through interlibrary loan. I once used interlibrary loan to borrow "The Carb Sensitivity Program," by Natasha Turner, and while I have yet to implement the program, it gives me comfort knowing about the availability of the book.
So come on into the Library this month and check out the new book display to browse all these wonderful titles and more. Who knows, maybe we can have clandestine weigh-ins and meetings in the stacks. Hmmm, a new library program?