By Ernie Strauch, Sedona Resident
(January 10, 2016)
It is with a heavy heart that I feel compelled to write this message.  More and more friends are sending me a petition opposing the possible selection by the city of Sedona, (after a competitive contract bidding process) for a single community waste hauler, rather than the 3-4 we currently have. 
So, time to "fess up"! —  You can blame me and the other 8 members of the former Sedona Sustainability Commission for this abhorrent infringement upon your rights.  The idea did not originate with the City Council, and it did not originate with city staff.  We are to blame. – I accept that wholeheartedly!!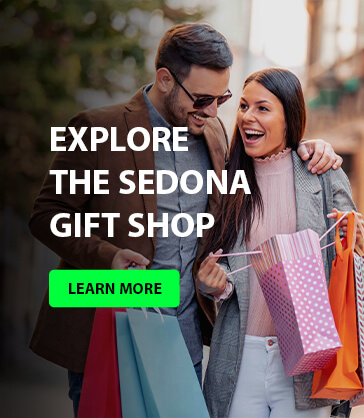 Most of you know that I served as vice-chair of the nine member Sedona Sustainability Commission for the entire time of it's brief existence, from Jan, 2011 until disbanded by City Council (along with all except required Commissions) in the summer of 2013.  See comment by co-member, Marlene Rayner (https://sedona.biz//news-from-sedona/city-of-sedona/sedona-city-council-sinks-commissions/).
 
One of the most significant accomplishments over the commission's 2.5 year existence was the completion of a 33 page comprehensive report to City Council which addressed ways to significantly increase Sedona's Recycling Participation and Recovery Rates. Seven alternative systems were offered, but the 7th was unanimously recommended as providing the greatest factors of sustainability and cost efficiency. Incorporated was a franchise waste-hauling program called "pay as you throw" (PAYT), designed to cost the homeowner less (incentive) for having less landfill trash and more recoverable (recycled) trash. Please see the full report attached. As I expect that few will read all 33 pages, may I suggest the essence on pages 6-9.  

Alternative 7

is outlined on page 16.  A full discussion of how the PAYT system works in 7,000 other progressive American Communities is found in Appendix #1.  Appendix #2 lists comparative rates and programs in other Arizona cities.
 
Sedona is one of a minority of communities in the state who do not utilize a franchise trash hauling system.  However EVERY gated community in Sedona utilizes a single franchised waste-hauler for their community (the cost to maintain their private roads comes directly from their pockets).  And, they sure as hell don't want the added noise, smell, pollution, congestion and road degradation in their neighborhoods.
I won't be further redundant in support of the concept – it is all in the report that we lovingly created, modified, critiqued and presented, representing untold, unpaid hours of commission members time in support of a single Sedona Vision Statement: "To be a city that lives up to the challenge of proper stewardship of one of the earth's great treasures."
   
For those who may be skeptical of the entire concept of "sustainability" and mass confusion over its meaning, let me offer an alternative thought… anything unsustainable, by definition, means "it comes to an end".  It is not a matter of "if", it is a matter of "when".
 
Best regards,
 
Ernie Strauch
We are participants in the biosphere and the evolutionary process itself.   In such a worldview, the environment is not an "issue" or a "special interest."  The environment is us, or more accurately, we are a part of the greater whole that is the environment and beyond, just as an organ of our body is made up of cells.
 
The words "economy" and "ecology" both come from the Greek "oikos" meaning "household," which applies equally at all scales from individual households, all the way up to planet Earth itself, literally our home in the universe.   So economy, literally the "management of the household," is inseparable from "ecology," which means "the study of the household." 4-5 
    4-5  Daly, H. and Cobb, J. 1989. For the common good. Boston: Beacon Press.