By [name supplied]
Village resident for 23 years
(September 24, 2014)
After leaving I 17 one of the first things the thousands of tourist driving through the Village see is the large billboard on Bell Rock Plaza  advertising McDonalds in West Sedona!  Really?
Seriously are we  trying to hurry them on up as fast as possible to Sedona so they can satisfy their hunger and spend their money there? Isn't there one local restaurant/business who could use that space to advertise? Firecreek does a good job with a tasteful sign  on the reverse side of the board!
Many years ago  Sedona famously told the mighty M that the only way they were coming into Sedona was if they changed their corporate signage. The golden arches became Teal – what a coup! Have you seen the tourists taking photos there? Taco Bell and KFC have also complied with Sedona's strict code. Its the only time and place in the world McDonalds have ever capitulated! What do we have in the Village – their standard corporate sign!
If we really need to have a large billboard in that exact location- presumably because the Plaza owner needs the revenue – lets at least ensure it blends in and its content, design and colour is 'appropriate'! If we have to resort to McDonalds  shouldn't we at least gain some kudos by insisting the Village billboard uniquely shows the actual Teal arches its advertising?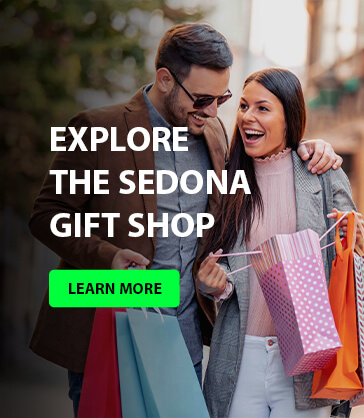 The original owners  of what is now Days Inn were persuaded to change their roof colour. Giant, at great cost, modified their signage.
The village is the beautiful entrance to Red Rock country and after years of disruption and millions of dollars 179 is a contender for most beautiful highway in America. Thanks to SVBA there  is now  talk of dark sky status and – hopefully tasteful – holiday lights, yet Bell Rock is obscured  by a sign for a global chain restaurant 10 miles away!
Come on guys you can do better than this!  While you're at it why not get the Art Fair organisers in the two Plazas to agree that it makes no commercial sense to have two markets in the Village in such close proximity  on the same weekend and then on the three remaining  weekends of the month  nowhere for the passing trade to stop and spend their money!
People come here for the Art – so lets get creative and think outside the box!