By Henry Twombly, Sedona Resident
(January 23, 2015)
I was both amused and horrified to read the [Sedona] City Council's wishlist.  I was amused by the variety of unnecessary projects that would cause senseless discretionary spending.  Some of my favorites were website enhancement, wireless master plan and broadband, a central meeting place and the ultimate one – a new design and aesthetics for street signs, which has to be somebody's pork request.  Needless to say, I was horrified that there was no mention of balancing the budget without spending down the reserves.  No hint at all of any fiscal responsibility to us taxpayers.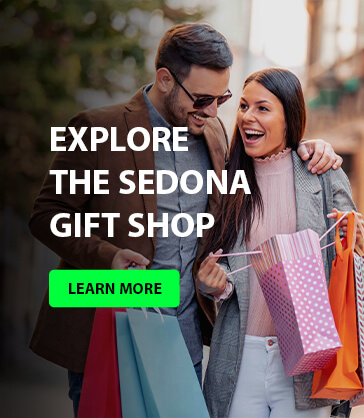 The City touted how more much input was received by residents through the Citizen Engagement Committee.  I would love to learn the identity of those members, because most of the items on the wishlist appeared to be pork for vested interests, who benefit from the City's largesse.  For example the Chamber and its tourism affiliates probably had something to do with these wishes: short-term rental enforcement, crackdown on illegal conversion from single-family homes to multi-family units, and an accessory  dwelling unit ordinance update.  They were probably instrumental in making a low priority the wish for monitoring destination marketing and product development and funding.  Mostly because we citizens would probably learn how ineffective and wasteful these efforts have been.
I wouldn't be surprised to learn that the construction industry was behind these wishes: Land Development Code review and update, beautification of 89A, a central meeting place, housing in-lieu policy, a policy for spending affordable housing funds, and the uptown crosswalk and safety improvements.  So much for citizen input.
Actually all of us residents would like to see a reduction in traffic, but there are no logistical solutions.  So a councilperson's proposal for yet another traffic study that would cost $250,000 (more pork for somebody) would be a total waste of money.  The only way to reduce traffic is to reduce tourists, which would mean that the City would stop funding the Chamber to bring more of them here and stop granting permits to build more hotels.  Unfortunately that  probably won't happen.
Thus this City Council is shaping up to be no different than the previous ones in terms of fiscal responsibility.  Their number one priority (my number one wish) should be to actually balance the budget wherein expenses and revenues are the same number and cancel out each other.  But instead they will probably spend down the City's reserves until they will have to tax us more through GO bonds, Special District taxes and possibly a property tax.  So please help me stop this madness and lobby City Hall with phone calls and emails, encouraging the Council to truly balance the budget without smoke-and-mirrors accounting.