A Response to the Letter to the Editor by Joanne Kendrick
By Juliette Colangelo
Those of us who worked long and hard, for years, to preserve Sedona's dark skies, and who became knowledgeable about dark skies, understand all too well Councilwoman Litrell's statements regarding Sedona's not meeting requirements, and also her statement that Sedona does not deserve, the designation. Those of us who fought the faction in Sedona who were hell-bent on having CRL installed on Sedona's formerly dark main street, ignoring information from the IDA itself regarding the degradation of dark skies that would result from such an installation, those of us who despaired because these folks who wanted lights so desperately stopped at nothing to assure that they were installed, are the very same people who are now credited with obtaining Dark Sky status for Sedona. It is fraudulent, to say the least.
Additionally, I ponder how KSB, and Mayor Adams were able to state with absolute certainty that Sedona would receive Dark Sky Certification. I also ponder Bob Parks losing his position with the IDA. The IDA's normal protocols for this designation were not followed as they have been in the past. IDA certification is not supposed to go to a community divided about lighting and dark skies, according to the IDA itself. The IDA is supposed to speak with all factions in order to determine how the community is divided, and to hear all sides. This didn't happen.
Those who campaigned for lights won a dark sky designation. I could write about the number of additional lumens on our main street, or about the kind of light bulbs used in the CRL or about bounce back from the pavement into the environment, but suffice it to say that only a blind person would not see that Sedona's dark skies have been hugely degraded. Has anyone ever driven into Sedona from Cottonwood at night???? The ridge line of our lovely Red Rocks is clearly illuuminated; dramatic to be sure, but this is not a postcard, this is night glow; night glow that wasn't there before. Has anyone been in the VOC at night, and looked back toward Sedona? Again, the ridge line, from a different perspective. The view of the nighttime sky was not like this before CRL degraded our skies.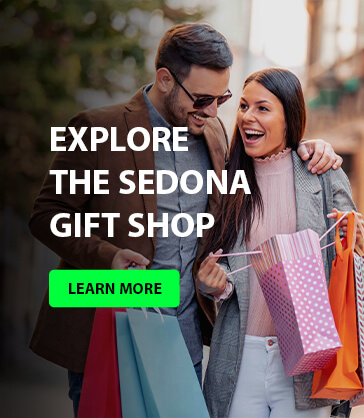 Councilwoman Litrell fought hard, as a member of KSB, as the President of KSB, as a private citizen, and as a Councilwoman to maintain our precious, beautiful dark skies.
Believe me, it is insufferable to experience the degradation of our dark skies, and then to watch those who encouraged that crowing about their dubious victory. The victory they somehow knew was theirs at the very initial stage of their application process.
Ms. Kendrick, you were not in Sedona during the "Light Wars". I'd suggest boning up. Then you will have no difficulty understanding not only Councilwoman Litrell's statements; you will also understand that many of us in this town not only agree with her, but feel she was diplomatic in her statements.
I intended to send this message on the KSB blog, but it did not provide me with the ability to sign up so that I could leave a comment. I could sign in, but I have never created user sign-in information. If you are able to post this on the blog, I would appreciate it.