By Sherry Twamley, Verde Village Resident
(April 1, 2018)
Cottonwood has recently come under fire for what it pays its top paid executives.
The only function of a city's government should be the task of protecting taxpayers' interests, but when a city government runs amok its only purpose is to enrich public officials. Then the city government unjustly rules its people, ripe with special favors, monopolies, and cronyism. This is what is happening in the City of Cottonwood where the City's part time attorney's salary with benefits is $247,000 a year and the city manager's salary with benefits is totals more than $222,000 a year. In fiscal year 2018 ending June 30, 2018 the City will spend close to $20 million on labor costs.
We may think that corruption is only a problem of poor nations because one of the primary forms of corruption in third world nations is crony capitalism. But cronyism is alive and well in Cottonwood — the poster child of favoritism, where if you have friends in city government, you don't have to be qualified to get mind-bending paychecks.
Public records show that for the past 13 years, the City of Cottonwood's two successive mayors and crony city council members only wanted to build bigger government, hire more employees, pay bigger paychecks, and were full-throated pushers of taxpayer debt spending. City leaders redirected literally millions of dollars from taxpayers' wallets and wealth, and became a breeding ground for taxpayer exploitation, and rising poverty and crime rates.
High pay for city executives may be understandable when a city hires a top-notch city manager with more than 20 years' experience to turn around or restructure a failing city government. Yet in the small City of Cottonwood – a city of 11,800 people with an average $19,900 annual salary (Census in 2016 dollars), dozens of city executives can take home staggering six-figure pay packages with extravagant benefits even when they have no viable qualifications for the job or have no outstanding accomplishments.
For example, Cottonwood City Manager Doug Bartosh — a fired Scottsdale Police Chief and previously the city's former police chief for four years, spent almost his entire career in police. Despite many lavish pay increases awarded by the City mayor and Bartosh's crony city council members, Bartosh had never worked as a city manager or administrator and had no viable qualifications for the position. He became chief executive officer for the city of Cottonwood because he was appointed by former mayor, Diane Joens and his council friends without a proper selection process (according to a Verde News opinion published by editor, Dan Engler). The problem is, "friends" don't try to save money by cutting their friends' paychecks or benefits, they only INCREASE them. And this is why there is little incentive for city managers' to take their jobs seriously inside the City of Cottonwood today.
______________________________
"EVEN WORSE, UNDER CITY MANAGER AND FORMER POLICE CHIEF DOUG BARTOSH'S LEADERSHIP, COTTONWOOD'S LONG-TERM DEBT SOARED TO $74 MILLION PLUS $24,300,000 IN UNFUNDED PENSION LIABILITIES (PRINCIPAL & INTEREST), IN ADDITION TO BIG INCREASES IN MR. BARTOSH'S SALARY, BENEFITS AND RETIREMENT PAY. NOW HE IS SET TO RETIRE IN JANUARY 2019 AND COULD COLLECT MORE THAN A MILLION DOLLARS IN RETIREMENT PAY AND BENEFITS FROM THE CITY'S COFFERS OVER HIS LIFETIME."
______________________________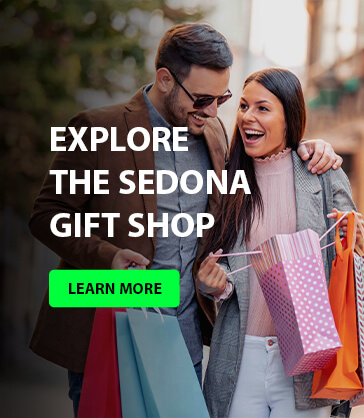 Previously, the city's high point for debt was in 2008 when Cottonwood's indebtedness stood at nearly $63 million (principal only). As of June 30, 2017 Cottonwood's long-term indebtedness was $60,063,014 in principal, $14,520,946 in outstanding interest plus $24.3 million in unfunded pension liabilities (Cottonwood's 2017 Annual Bonded Indebtedness Report), for a total of $98,883,960 in total long-term debt in 2018.
Doug Bartosh has been Cottonwood's city manager since January 2008. In January, 2008 Bartosh's salary was $102,854. 10 years' later, Bartosh's 2018 salary jumped to $184,080 plus $48,000 in benefits, for a total of $232,080 a year in salary with benefits. This equates to an average salary increase of $8,122.60 per year ($81,226 total over a decade) plus increases in benefits. In 2017 Bartosh received $47,011 in benefits including a $960.00 cell phone allowance; a $5,399.94 car allowance; $19,789.25 in pension benefits; Social Security benefits of $13,187.09; health insurance $8,505.84; life ins. $38.44; Workers Comp. $470.29, 4 weeks vacation and 12 months', lump sum termination pay.
Now Bartosh plans to retire in January 2019 and is poised to earn over a million dollars in retirement pay and benefits for his two pensions as former City police chief for 3 years, and 11 years as City manager.
The big paycheck problem may be even simpler than intentional acts of political cronyism. How were Cottonwood City council members swayed into thinking more than $200,000 a year for a small city executive is justified?
Cottonwood's obscene pay increases are not standard pay increases in other cities. Cottonwood's mayor and city council members who are supposed to be serving the public and holding down pay raises for the benefit of the taxpayers, are simply buddies of the city executives. For example, the mayor and city council members have never asked whether they could get a more skilled city manager who can do a better job for lower pay. Instead for years, they looked the other way and rubber-stamped annual pay increases for doing nothing more than 'doing their job'. Now Doug Bartosh is poised to walk away with more than a million dollars in pension payouts and retirement benefits.
Citizens have little hope of changing the culture of excessive pay in the city of Cottonwood unless they elect a new mayor and new City council members with no ties to crony city officials. Perhaps a little public media attention will get the City Mayor and Councilors to get the appointed city executives and six-figure managers to actually WORK for their hefty paychecks? The end result could be to bring a lot of paychecks for those at the top back down to earth instead of paying incompetent leaders to sit there, collect big paychecks and do nothing but take care of their friends.
Important message to Cottonwood residents: So in 2018, please remember to tell your friends, neighbors and family members to register to vote, and be sure they exercise their right to vote for candidates who will represent the taxpayers' interests — not their friends, to help make Cottonwood a better place to live! YOUR VOTE CAN MAKE A DIFFERENCE. There will be three council seats open. Vote for three accountable, transparent and honest city council members with no ties to the crony, incumbent council members. Early ballots for the primary election will be mailed out May 15 2018!
Best
Sherry Twamley
Editors and Publisher
Verde Village News