Sedona AZ (June 6, 2016) – The League of Women Voters Greater Verde Valley presented their first "Civic Engagement Leader" awards at their annual meeting on Saturday, June 4.
According to Barbara Litrell, President of the local League, "Paul Friedman, Andrea Houchard and Barbara U'ren, were recognized for their outstanding work in encouraging informed and active participation in community and government which exemplifies the purpose of the League of Women Voters."  
Paul Friedman was honored for his many efforts to engage the community in dialog across all political party lines through several programs that he initiated.   
Paul  has lead the OLLI Lunch and Learn program at Yavapai College, Sedona,  for over 5 years and each Lunch and Learn revolves around a community topic of interest and concern. In 2012 Paul organized "Crossing the Political Divide" at which leaders of the Democratic and Republican parties spoke about the dangers of hyper-partisanship and small groups of liberals and conservatives met to share their views.
In 2013, Paul petitioned the Sedona City Council to declare October 17 Conflict Resolution Day and  led workshops on constructive conflict communication. And in 2014, he organized Living Room Conversations in private homes for individuals to speak about controversial issues. There were 21 living room conversations in October 2014 which set a world record for the national organization called Living Room Conversations.  
The League honored Sedona resident and NAU Professor Andrea Houchard  for her contributions to our community through innovative programs she created as part of  Philosophy in the Public Interest which she founded.   Hot Topics Café began in 2011. Andrea uses the resources of philosophy to help community members analyze and discuss issues of contemporary community concern. At Museums and Libraries in Sedona and Flagstaff, Hot Topics Café  promotes civil discourse and reasoned discussion about  a wide range of topics ranging from the environment to gender equality, firearms, free speech and prisons.  The goal is for attendees to understand all viewpoints and contribute their own.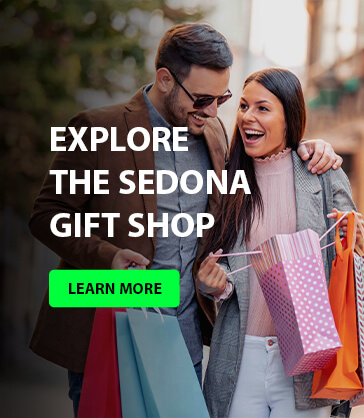 Another successful program is "Salons" which are gatherings in private homes where community members have discussions about topics of general interest and examine philosophical questions about fairness, beauty, peace, friendship, even death.  Andrea and other philosophers from NAU and around the country lead the discussion. 
In addition to Hot Topics and Salons,  PPI also hosts monthly discussions after films and live theater events that give moviegoers an opportunity to raise and discuss relevant moral and political issues.
Barbara U'ren, Superintendent of Schools for the Cottonwood Oak Creek School District was honored for her introduction of iCivics into her district's school curriculum.
iCivics is a program supported by the O'Connor House and Justice Sandra Day O'Connor to increase civics learning in the classroom and the community. Under U'ren's leadership, three of Cottonwood-Oak Creek School District's five schools serving middle school students, Cottonwood Middle School, Oak Creek Elementary School and Mountain View Preparatory School, currently utilize Sandra Day O'Connor's iCivics program to enhance the civic education for approximately 425 children in grades six through eighth. iCivics is used to teach government including the basics of the Constitution, the Branches of Power with separation of powers, 13th, 14th and 15th amendments, the Bill of Rights, Immigration Nation, Civil Rights and Win the White House. The International Affairs unit is used with World War I and the creation of the League of Nations.
According to CMS middle school teacher, Emma Fitzhugh, "Our social studies teachers think iCivics is 'awesome' and use it extensively for daily planning, but particularly for their Government and Civil Rights units." 
The League of Women Voters is a nonpartisan political organization dedicated to public service in the field of government. It is a national organization, open to both men and women, and whose purpose is to encourage political responsibility through informed and active participation in government. The League influences public policy through education and advocacy. The League never supports or opposes political parties or candidates for elective offices. For information about the League go to www.lwvverdevalley.com.