Sedona AZ (December 11, 2012) – Join Sedona's own Arizona Highways-celebrated photographer Larry Lindahl, photographer for ARIZONA KICKS ON ROUTE 66 for his Route 66 stories on Saturday, December 15 at 2:00 pm at The Well Red Coyote bookstore in West Sedona.
This will be a great chance to get a signed copy of this fabulous book for your friends and relatives in other parts of the country. Share your Arizona with them this holiday season.
Route 66 in Arizona crosses stark badlands, cloud-swept plateaus and a desert painted in scandalous hues. The road explores forests of tall pines and forests where trees have turned to stone. It brushes past volcanoes, craters and the ruins of ancient civilizations. Amid the scenic splendor, the highway John Steinbeck referred to as the "Mother Road" passes through small towns and the skeletons of towns. If the Grand Canyon is the heart of Arizona, then Route 66 is the main artery.
More and more, travelers looking for an old-fashioned road trip and a way of life they were afraid had vanished, exit the interstate to dip their wheels into the mythology of the untamed road. And though Route 66 exudes a timeless quality, a fresh vibrancy has taken hold as new businesses open and restorations salvage existing ones. It's all captured in this new book ARIZONA KICKS ON ROUTE 66.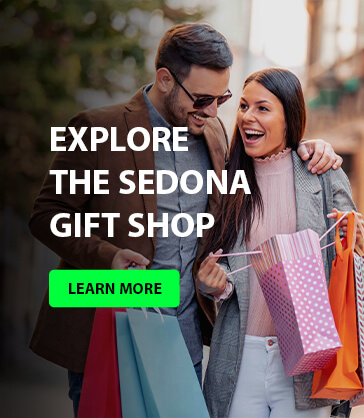 Larry Lindahl's photographs can be seen in Arizona Highways, Glamour and Outdoor Photographer. He is the author and photographer of the book, SECRET SEDONA: SACRED MOMENTS IN THE LANDSCAPE, now in its 7th printing.
"Route 66 is the last frontier of Arizona," says text author Roger Naylor. "People are surprised to learn how much of the road remains intact in the state, including the longest unbroken stretch of Historic Route 66 in existence. It's a rolling river of pavement that begins west of Ash Fork and stretches 158 miles to the California border. It's a beautiful, bewitching drive, plus there are burgers and pie. What else do you need?"
The Well Red Coyote is located at 3190 W. Highway 89A, at the corner of 89A and Dry Creek Road.  For more information, call 282-2284 or go to www.wellredcoyote.com.