Sedona AZ (February 8, 2018) – Keep Sedona Beautiful (KSB) on Wednesday January 31 presented its Awards of Excellence, recognizing two businesses and two local couples whose activities have contributed significantly to our community.
Executive Vice President Joanne Kendrick kicked off the event by recapping KSB's 2017 accomplishments, including lifting litter on 70 miles of Sedona roads, promoting our dark skies, sponsoring the Native Plant Workshop and our Speaker Series, and working on noise abatement issues.
KSB President Mike Yarbrough then paused to honor Jim Eaton who passed away recently.  Jim was a past president of KSB, a board member, a recipient of numerous awards, a very active community leader, and a friend and mentor.  Jim often stated his belief that the Awards of Excellence are "one of the best things KSB does."  He will be greatly missed.
In honor of 45 years of service to the community, Sedona Mayor Sandy Moriarty then announced a proclamation declaring January 31, 2018 as Keep Sedona Beautiful Day.
Among the attendees were a number of additional local dignitaries, including Sedona Chief of Police David McGill, Sedona City Council members Scott Jablow, Tom Lamkin, and Jon Thompson, Yavapai County Supervisor Randy Garrison, Coconino County Supervisor Matt Ryan, and Chamber of Commerce CEO Jennifer Wesselhoff.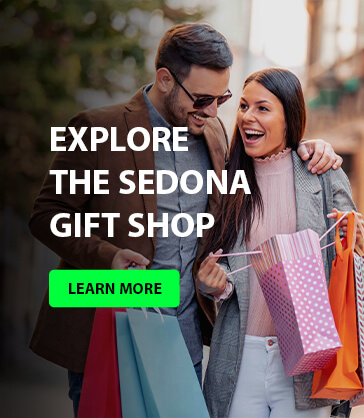 Although Congressman Tom O'Halleran could not attend, he recorded a brief video that was played for attendees.  As a past KSB president himself, Rep. O'Halleran spoke of its many accomplishments.  In particular, he noted the organizations efforts to "protect our public lands and preserve the natural beauty of our country."
Awards of Excellence were then bestowed, with each awardee being presented a commemorative photo supplied by local photographer Susie Reed.
Mike Yarbrough presented CVS Pharmacy Sedona an award for excellence in dark sky lighting, noting that "CVS's outdoor lighting is a model of how lighting can be dark-sky friendly.  CVS is an excellent example of dark-sky compliant lighting using light only where and when it is needed. The store has an energy management system that allows sections of lighting to be turned off separately.  CVS turns off most of their lights when they close – earlier than required by the city code.  After closing, most interior lights are turned off and most parking lot lights are also extinguished."  The award was presented to CVS Pharmacy Manager Julie Frame and CVS Store Manager Rosemary Ramirez.
Yarbrough then presented an award for architecture and design to the Courtyard by Marriott Sedona.  Accepting the award were Bill Tonnesen, landscape architect and contractor for the project, along with Margaret Radford and Yvonne Estrada representing the Sunridge Hotel Group, the owner and developer of the property.  Yarbrough explained that "local native plants were used exclusively and planted attractively among the red socks surrounding the building and parking lot.  The seed bank, leaf litter, and indigenous aggregate was salvaged and used as an alternative to traditional decomposed granite ground cover.  This resulted in the grounds of the [Courtyard by Marriott Sedona] literally matching the adjacent national forest, based on their attractive and interesting landscape design which incorporates both native plants and native materials that blend with and complement the surrounding natural environment."
Two local couples were then honored.  First, Darcy Hitchcock and Dale Graham received an award for environmental stewardship.  President Yarbrough commented that "since moving to Sedona, Darcy and Dale have been speaking out effectively and passionately about sustainability in our community.  This award demonstrates that in their own lives Darcy and Dale put into practice the principles they have been promoting, building a home that is a model for sustainable building practices.  To the extent possible, all materials used for this house came with certified sustainable labeling.  Dark Sky compliant outdoor lighting was used throughout.  Many of the fixtures, countertops and lighting came from recycled materials or were found in used goods stores."
Don and Jan Groves received the final award for excellence in Community Service.  The Groves have been instrumental in revitalizing the Big Park Community School, spearheading the effort to pursue certification as an International Baccalaureate program.  Yarbrough noted, "not only was the involvement of the Groves focused on the substance of this program but they also became spokespersons to businesses and the community to raise funds for this endeavor.  They have raised funds for teacher training as well as annual fees for the International Baccalaureate Program.  Don and Jan have worked tirelessly and selflessly to promote the school and benefit the children and community as a whole."