Sedona AZ (April 29, 2018) – On May 6th, SedonaKind will be presenting a unique art show and sale titled, "Kindness Blooms" from 1 to 4 pm at the Sedona Art Center. Featuring the amazing watercolor and oil paintings of renowned artist Leor Warner, the sale will be by silent auction with a "buy it now" price. There will also be an exclusive grouping of one of a kind items, also for sale. Light refreshments will be served. All sale proceeds will go to support the work of SedonaKind, whose mission is to "encourage acts of kindness, large and small, locally and around the world."
So that's the "what, where and why" of this story. But there is a real Sedona magic story behind this event. It starts, of course, with our wonderful town, Sedona. We're a city "animated by the arts," as it says in our City Plan. It's a place of stunning natural beauty with a wealth of artistic talent, and it's a spiritual mecca that attracts people from all over the world.  All these attributes combined to create the genesis of this art show, "Kindness Blooms."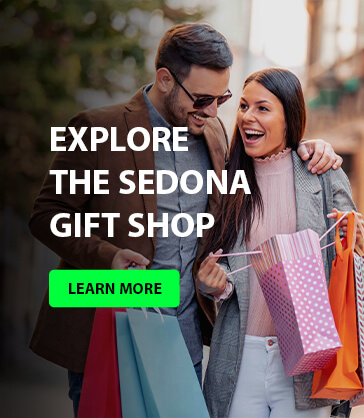 Leor Warner was an artist who exhibited his beautiful floral paintings in galleries in New York and Los Angeles. He was also a costume designer for the theater in New York City, and a renowned astrologer with passionate followers on both coasts. After living in Los Angeles with his life partner, James Bean, however, both men realized that their hearts belonged to a beautiful place they had visited, Sedona. So, they decided to move here. In 2007, they set off to follow their dream, to live in a place of natural beauty, spirituality, and an artistic community. Tragically, Leor was killed in a car crash on the way to Sedona, and James was seriously injured. When he left the hospital, partly paralyzed, he decided to honor the couple's dream, and he moved to live out his life here in Sedona.
For ten years, James lived quietly in Uptown. Through the kindness of strangers who became friends, he made a life, until quietly passing away in 2017. James was a sketch artist, and besides his own work, he of course was the keeper of all of Leor's beautiful paintings. As his end grew near, he told his new friends that his one wish was that the paintings could somehow benefit the couples' passions, children and veterans. And then he was gone. These friends had come to know and work with SedonaKind, and knew that organization would meet with both James and Leor's approval, and would find a way to support their favorite causes. Thus the idea for the show, "Kindness Blooms," was born.
Thus, this is an art show not just about beautiful paintings.  It's about love, honoring a dream, a spiritual quest, the beauty of nature, and how the essence of Sedona ties all of that together. It's about the kindness our community shows to its neighbors who need a hand, and how that kindness brought this art show to SedonaKind. Now we invite you to come and take part in an experience that both Leor and James would be proud to give you, and that SedonaKind is grateful to offer. Preview the art at www.sedonakind.org/art-sale.html.